Jul 31 - Summer Sports Programme Update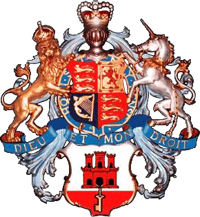 The Summer Sports & Leisure Programme sponsored by NatWest is now in full swing.  Over the next few weeks we will be seeing sponsors and dignataries visiting different elements of the programme to give them a feel for its size and diversity.
This Friday, 2nd August will see Mr David Bruce, Regional Head, NatWest and Mr Joseph Hernandez, Chief Executive Officer of the GSLA touring different elements of the programme .  The tour will include a visit to the Royal Gibraltar Police headquarters at New Mole House at 9.30am where they are running their first' Kids Summer Camp', 10.15am will see the party visiting Kings Bastion Leisure Centre to see the work that has taken place as part of the Ice Theatre Week and finally onto the Bayside Sports Centre to see Sports Train and Stay and Play activities in action, Mr Bruce will then award prizes to the winners of the weekly NatWest Sporting Awards.
Wednesday 14th August will see the Hon Mr Steven Linares, Minister for Sport, Culture, Heritage and Youth visiting the Bayside Sports Centre where he will see the 'Cave of Wonders', organised for the 7 & 8 year age group as part of the Sports Train activities, the Dance and Musical Theatre workshops and the Table Tennis Competition Week organised by Sports Leaders.
Wednesday 21st August will see the Stay and Play Open Day 10.30am to 12.30pm at the Bayside Boathouse, whereby the children who have taken part will have the opportunity to show case some of the activities and projects that they have been working on throughout the summer. His Worship The Mayor of Gibraltar, Mr Anthony D Lima MBE RD, Mr David Bruce, NatWest, The Hon Steven Linares, Minister for Sport, Culture, Heritage and Youth, The Hon Samantha Sacramento, Minister for Equality, Social Services and the Elderly and Mr Joe Hernandez, CEO of the GSLA have all been invited to attend this event along with colleagues and parents of the children taking part.
Other dates to put in the diary include:
Jungle Survival Day for the 12 years and over Sports Train age group on Thursday 8th August.
Maze of Doom for the 9 to 11 year Sports Train age group on Thursday 15th August.
Crazy Water day for all age groups Friday 23rd August.
All above theme days to be held at the Bayside Sports Centre, between 10.30am and 12.30pm.
Don't forget you can join in the Summer Sports & Leisure Programme any day of the week, Monday to Friday until the 23rd August.
Pick up a brochure at Bayside Sports Centre, King's Bastion Leisure Centre, GSLA Pools and  NatWest Bank.  For further information please contact the Gibraltar Sports Development & Training Unit on e-mail This email address is being protected from spambots. You need JavaScript enabled to view it. or telephone 20076522.