May 12 - Lincoln Wins Rock Cup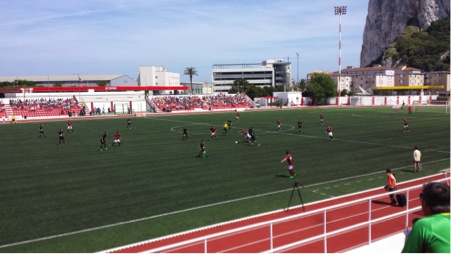 The Rock Cup final saw two of the league's most well supported teams battle it out in an enthralling encounter at the Victoria Stadium on Saturday afternoon for the final of the Rock Cup. A very special occasion for both teams and Gibraltar alike, as UEFA president Michel Platini watched on from the stands after arriving via private jet. His arrival, marked a huge moment in Gibraltar's football history. At the airport Mr. Platini was greeted by the GFA and Chief Minister Fabian Picardo, during the afternoon he held several meetings with local clubs.
All the match's action was saved for the last 5 minutes of the half as on the 43rd minute Cabrera struck the ball with his left foot and the ball bounced into the bottom right hand corner of the net. The linesman raised his flag for offside when he saw the Lincoln players scrambling out of the way of the bobbling ball. The player seemed to have obstructed the view of the keeper but the decision was controversial as none of the players actually touched the ball from the shot. Just 3 minutes later College then stunned the crowd as they went 1-0 up against the run of play! And again the linesman put his flag up as the College forward was judged offside after poking the ball into the net.
The second half was more of a tactical affair. A fight broke out between the two sets of players as tensions started to rise and two yellow cards were brandished. The unsavoury scenes did not go down well with the crowd who shone throughout the game and provided a great example to the UEFA president by creating a great atmosphere at the Victoria Stadium.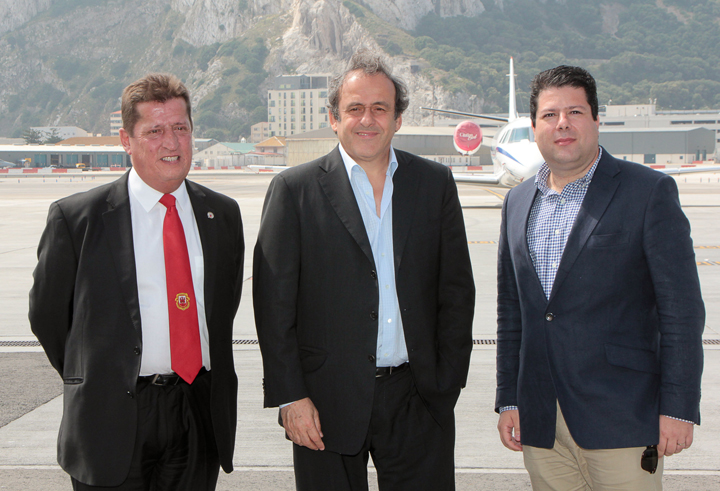 The moment that changed the game and saw Lincoln Red Imps do the treble and crush the hearts of the College fans and players in the final kick of the game saw Lincoln carefully work the ball down the right side, with Liam Clarke swivelling his body to get to strike the ball into the bottom left corner of the net.
The argument as to who has got that final Europa League spot continues. It was first thought that if Lincoln won both the league and the Rock Cup the place would go to the second placed team in the league. But College Europa were oddly celebrating at the full time whistle thinking they had clinched the much sort after spot in the European competition. We expect a GFA announcement shortly to confirm which team has clinched the coveted spot, although neither team will be happy if the announcement of the decision goes against them.