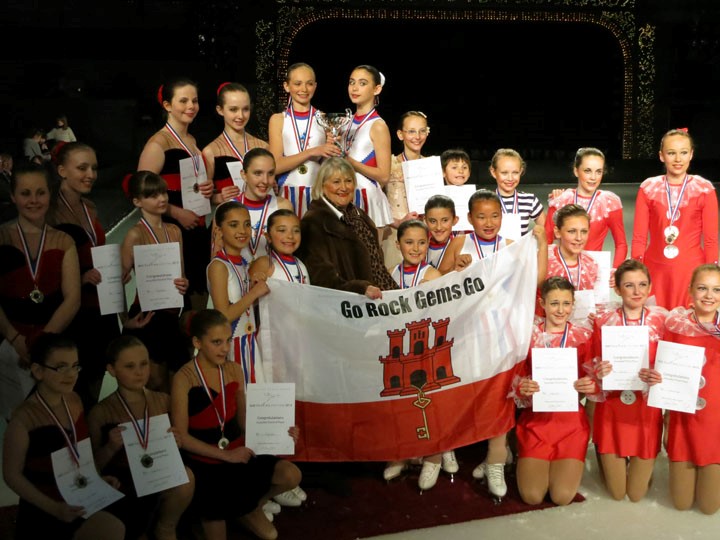 Jenni Smith, former National Advisor to Great Britain and the International Synchronised Ice Skating teams no coaches local figure skating team, the Rock Gems, which is made up of locals Bobbie Holgate Pope, Gabriella Chipol, Emma Marshall, Tara Tirathdas, Holly Hart HiAerin Victory, Alicia Linares, and Adelle Victory.
The young team recently brought home their second Gold medal following a stint at the annual Blackpool Ice Festival that ran from 1st – 5th April. The team fought against well-established teams from the United Kingdom, but had a clear win.
Within the Solo figure skating category, 12-year-old Bobbie Holgate Pope won silver with 9-year-old Tara Tiranthdas winning bronze in the same category.