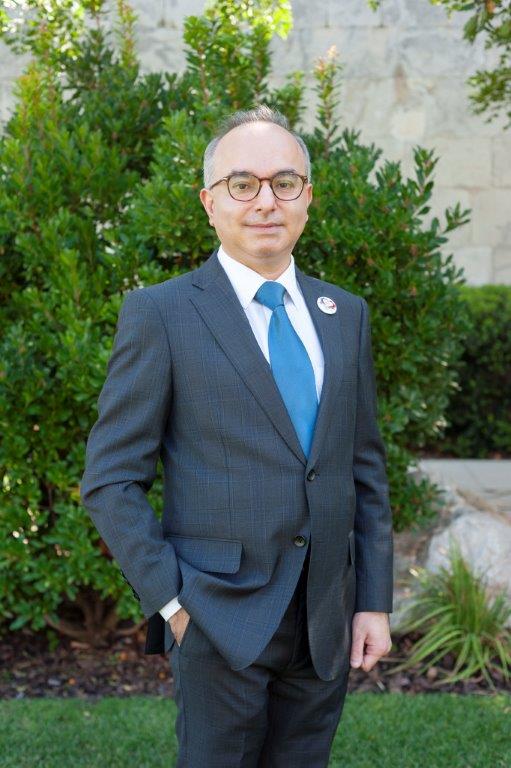 Vijay Daryanani Reply To Kamlesh Khubchand Blog
By Vijay Daryanani
In his latest blog, Kamlesh Khubchand of Together Gibraltar only confirms the theory that they are not thinking things through.   The assertion by Mr Khubchand that his gross misinterpretation or his lack of understanding of the facts is only a trivial issue tells us all we need to know.  Is Mr Khubchand suggesting that not being informed or, perhaps worse, misinterpreting what facts you do have, is a trivial issue when it comes to the leadership of this community?  Is he saying that lacking judgment, lacking the seriousness required to discharge the responsibilities of high office, is somehow acceptable to him?
It certainly is not for the GSLP Liberals.  The two points Mr Khubchand then raises in his reply, namely that October 31st will not be 'the end of Brexit' and that we need a plan going forward are slightly better constructed. It is right to say, as must be obvious to even those who choose not to follow the latest developments in the Brexit saga, that October 31st will not be the end of Brexit.  Whatever happens at the EU Council next week Brexit will be on the agenda for at least the next three or four years, as the dust settles on whatever the outcome may be. Three Prime Ministers have tried to grapple with the issue and two have failed, and through it all, Gibraltar has had the benefit of the GSLP Liberals' leadership, a leadership which, when all else is changing, provides a continuity which is important at this time in our history.
The fact that we need a plan for a Post-Brexit economy is absolutely right, and again it is only the GSLP Liberals that have one, clearly set out, black upon white, in our manifesto. Sir Joe Bossano's Post Brexit National Economic Plan observes the guiding principles of economic management that have underpinned the success of this place for the last eight years and beyond.  The GSD's plan is, in a nutshell, to spend more, lower taxes AND reduce national debt whilst pillaging the reserves built by the GSLP Liberals - they won't even commit to an initiative to ringfence investment in further education by way of a rainy day fund, as proposed by the GSLP Liberals.  Together Gibraltar's 'plan' is, as explained by Ms Hassan-Nahon at the GFSB debate last week,  that 'we need an economy'. The idea that Gibraltar should entrust its future at this important moment in our history to two parties, neither of which offer a credible plan for our economic future, is a matter of grave concern to me. 
Beyond Sir Joe's economic plan, we have a series of ideas and initiatives that we are committed to in the small business context, starting with our support of the Business Improvement District initiative by the GFSB. We will be matching this on a pound for pound basis, underlining our determination that small businesses in Gibraltar can still strive for more. We will continue to work on developing links to Gibraltar, whether by sea, by air or across the border (in respect of which Brexit may play a role of course). We will also consider options for the creation of a tourist/commercial passenger landing berth on the east side, as and when the installation of infrastructure/development of the area allows.
Small business in Gibraltar has been a core part of my life for over 40 years now. I enjoy strong relationships with traders up and down Main Street and I understand the issues. I am certain that with a GSLP Liberal government we can continue to attract ever greater footfall, with a focus on the tourism aspect of our business and, in particular, on the cruise industry. With innovation, some outside the box thinking and the right kind of investment in infrastructure and marketing of the jurisdiction, I believe our best days are still ahead of us.
Our sense of responsibility and our seriousness are being misrepresented for the narrow political gain of those who seek power at all costs.  It is those who emerge, salivating, onto social media to celebrate the party political points scored when power is lost across our community, they are the ones who court fear but profess hope.
The GSLP Liberals' determination to conduct the serious matter of Gibraltar's domestic and international politics in 2019 a far cry from the politics of the past, is based on hope, and a little more besides.  It is based on hope, and hard work. Hope, and a realism borne out of working with the best people on the hardest issues. Hope and a determination to understand all the dynamics of Brexit, whether in London, Brussels, or Madrid.  Above everything else, our politics is about hope and the unwavering determination to do what is best for Gibraltar first, and to do only what is right for this community today and for years to come.
Vijay Daryanani is a candidate for the GSLP-Liberals