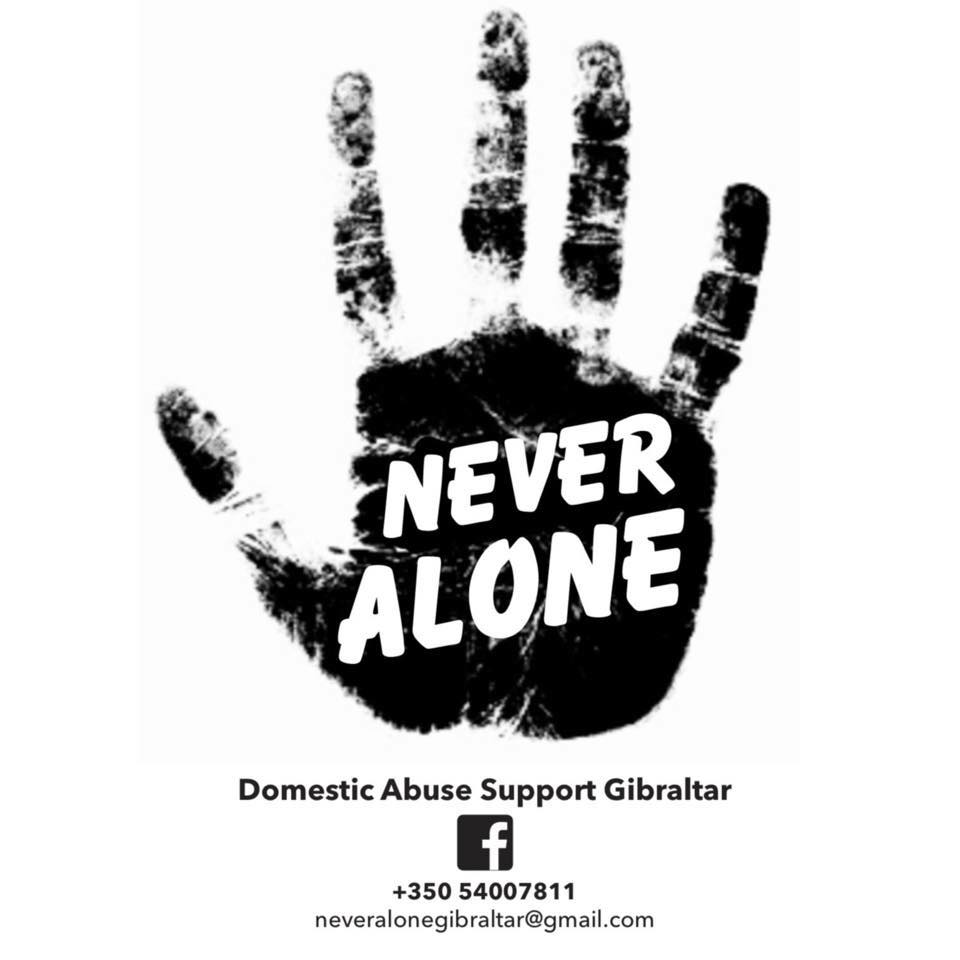 Never Alone Marks International Day for the Elimination of Violence Against Women and Domestic Abuse Awareness
By Rosalina Oliva
Today, November 25th, is International Day for the Elimination of Violence Against Women and Domestic Abuse Awareness.
An important day which should be recognised more than it is, in Gibraltar.
An important day where we should all vow to never sweep abuse under the carpet. 
An important day where we should promise to understand Domestic Abuse a little more and realise that it happens, and in so many ways. 
Emotional abuse, psychological abuse, sexual abuse, financial abuse. And violence. 
An abuser doesn't have to be violent, physical, for their words and actions to be abusive. 
An abuser shouldn't be excused for their actions and words just because they're intoxicated. 
A victim should never be blamed for the abuse they receive. 
Be aware. Listen and read between the lines when talking to someone who you feel might be being abused. Look out for changes in behaviour, unknown marks and bruises. 
Offer your help. A victim of Domestic Abuse might not even realise they are in an abusive relationship or part of an abusive family dynamic. 
For them, that situation might be the norm. 
Offer your help anyway, you might be the one person who changes their life. 
On this day I want to say that over the past couple of years, I have been witness to the magnificent strength of women. New people I've met, some I already knew. Incredible women who are survivors in every sense of the word.
I am so very proud of their courage. 
Domestic Abuse, violence of any form against women, should continue to be at the forefront of everyone's mind.
All forms of Domestic Abuse should be recognised as not a personal issue to those involved, but to society as a whole.
This is a societal issue.
And one, when banded together, that we could all work towards eliminating.
Today, as with any other day, I would like to encourage anyone in an abusive relationship to reach out.
Help and support are available.
You are never alone.
Never Alone: Domestic Abuse Support Gibraltar would also like to say this;
If you are in immediate or imminent danger, please inform the police on 199.
Rosalina Oliva is the founder of Never Alone: Domestic Abuse Support Gibraltar.