Jul 25 - Miss Gibraltar Charity Cheque Presentation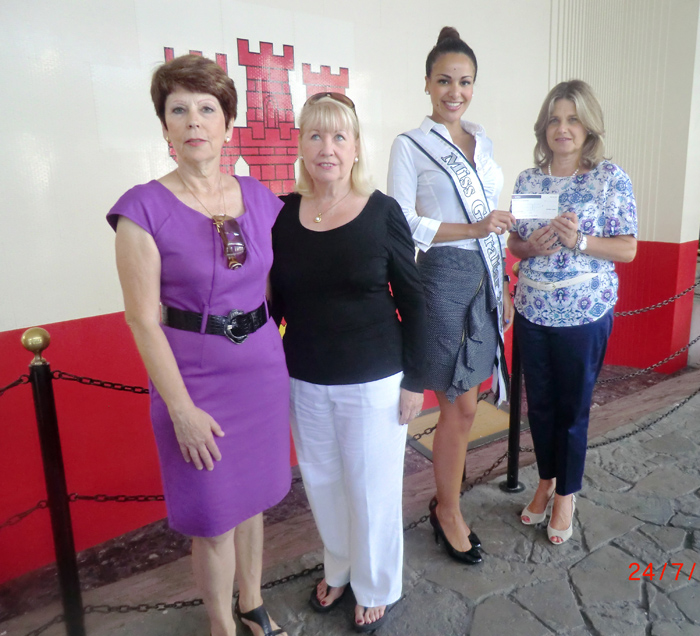 Maroua Kharbouch, Miss Gibraltar 2013, has presented a cheque for £500 to Daphne Alcantara, Chairperson of the Alzheimer's and Dementia Group.
Maroua is working hard with the Alzheimer's & Dementia charity to help it achieve its objectives. It was her chosen charity for the Miss Gibraltar Pageant 2013 and her work with the Group will be reflected in her Beauty with Purpose portfolio for the Miss World competition in September.
When presenting the cheque, Maroua said 'The Alzheimer's and Dementia Group tell me that, since my speech at the Miss Gibraltar Pageant, they have seen a growth in support for the charity. I feel really proud that I have been able to make a positive difference and I hope to continue to use the 'Miss Gibraltar' platform to raise awareness for local charities, such as the Alzheimer's and Dementia Group and to encourage people to make donations.'