Aug 09 - Miss Glamour Cheque Presentation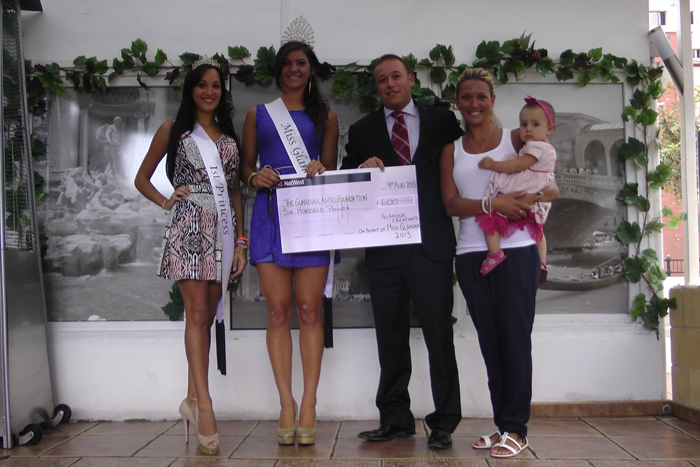 A cheque presentation took place this afternoon at the Mamma Mia restaurant. Bianca Zammit from Glamour Creations handed over a £600 cheque to Kevin Hook from the Guardian Angel Foundation.
The money was raised from ticket sales for the recently held Miss Glamour beauty pageant. At the presentation were Miss Glamour 2013 Tessa Britto and 1st Princess Leila Asquez.