Nov 12 - Gibraltar Methodist Minister Climbs Kilimajaro to Raise Funds for Vine Trust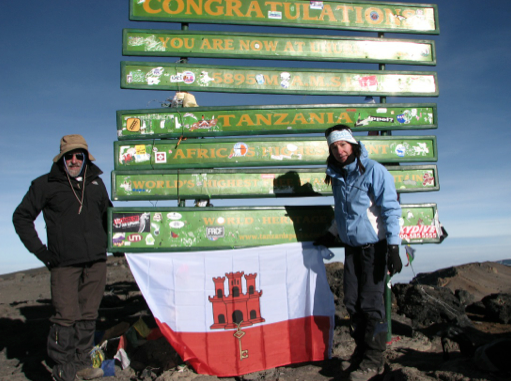 The seventh and final member of the Vine Trust Gibraltar work party team has returned home from Tanzania. Methodist Minister, Fidel Patron joined the other six work-party volunteers from Gibraltar to help on community projects near Moshi in northern Tanzania. During the two-week long trip the team worked on two schools, which are attended by a large number of orphans, and built a home for a disabled father and his family. As well as lending his support to the construction work, Fidel also opted to climb Mount Kilimanjaro during his trip.
Speaking about his experiences Fidel said, 'I can't deny that climbing Mount Kilimanjaro was the highlight of my trip, it is something I have dreamed of doing for a long time and having been able to achieve it, while raising money for these worthy projects was a bonus.  The experience in the work party, after the mountain top, was humbling and it was a privilege to be able to do something to help people who are in dire need.'
Vine Trust Gibraltar wishes to hear from anyone interested in forming a future work party in Tanzania or if you would like to climb Mount Kilimanjaro to help raise funds for the charity's work.