Jan 20 - Charity Mozart Recital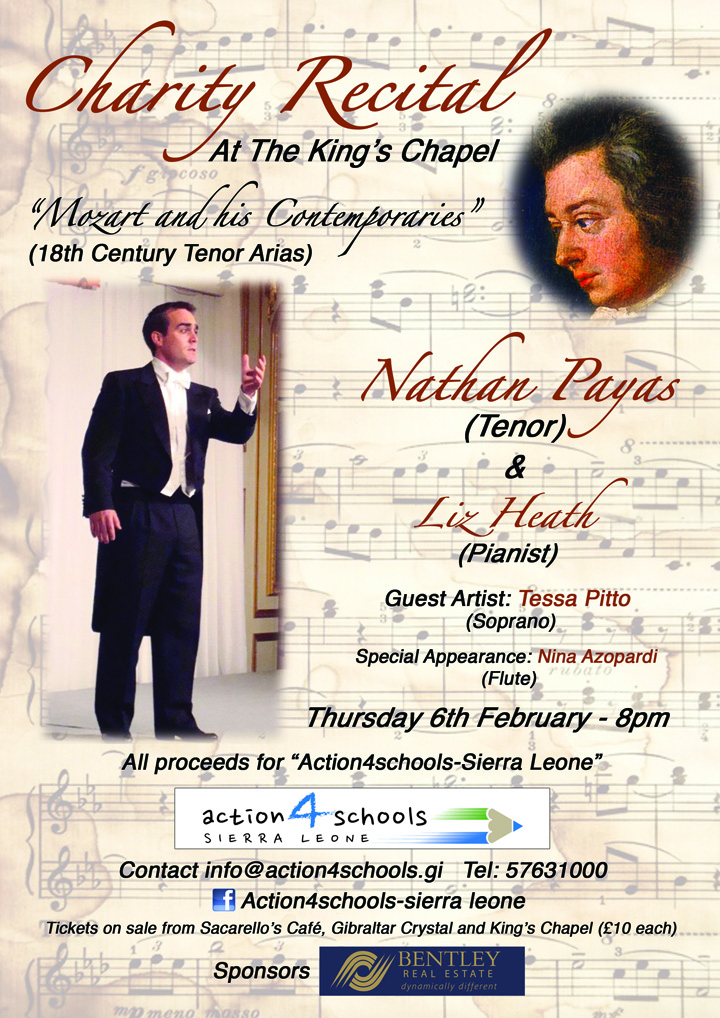 In aid of the local 'Action 4 Schools' Sierra Leone charity mission a Mozart Recital will be held on Thursday 6th February at 8pm at The King's Chapel.
The event will see Tenor Nathan Payas perform along with pianist Liz Heath. Performances will also be carried out by Soprano Tessa Pitto and flautist Nina Azopardi. Tickets for the show can be purchased from Sacarello's the Gibraltar Crystal and the King's Chapel, for £10.
The Action 4 schools initiative serves to build schools and renovate old and decaying orphanages in Sierra Leone, a poverty stricken country in West Africa. Action 4 Schools also donates money to other charities that carries out similar schemes.