Feb 25 - RGP Charity Committee Raised Over £15,000 in 2013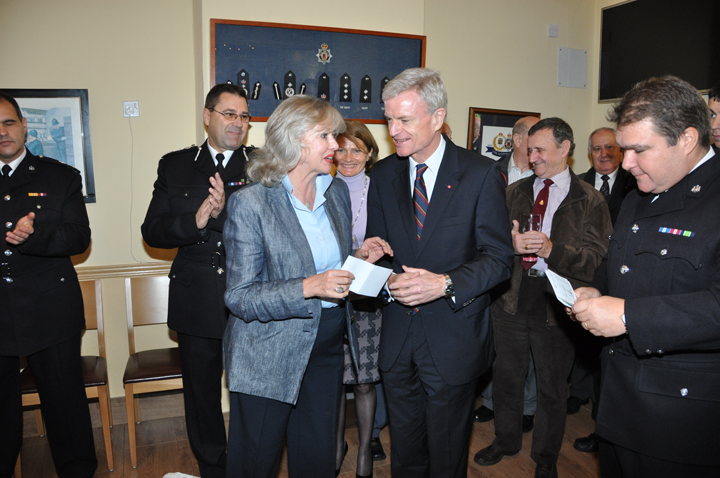 2013 proved to be yet another busy year for the RGP's Charity Committee. Over £15000 was raised by its members throughout the year. A significant proportion of the funds were raised under the auspices of the annual Mini Olympiad held in October. This popular sporting event, held under the banner of 'LOVE LIFE, LIVE SPORT', brings together schoolchildren, Police Officers, teachers, sporting associations and parents alike.
A total of £3000 was donated in December to the GBC Open Day with a further five donations of £1000 each going to five local charities, namely Childline, the Gibraltar Community Association, Little Smiles Charity, the Prostrate Cancer Support Group and the Alzheimers & Dementia Support Group. Pictured here are some of the recipients of the donations made in December. His Excellency the Governor, Sir James Dutton kindly presented the cheques on behalf of the Chairman of the RGPCC, Commissioner Eddie Yome, at the Commissioner's Christmas Party held at the premises of the International Police Association.