Apr 07 - RGP Donate RHIB And Engines To Metropolitan Police Charity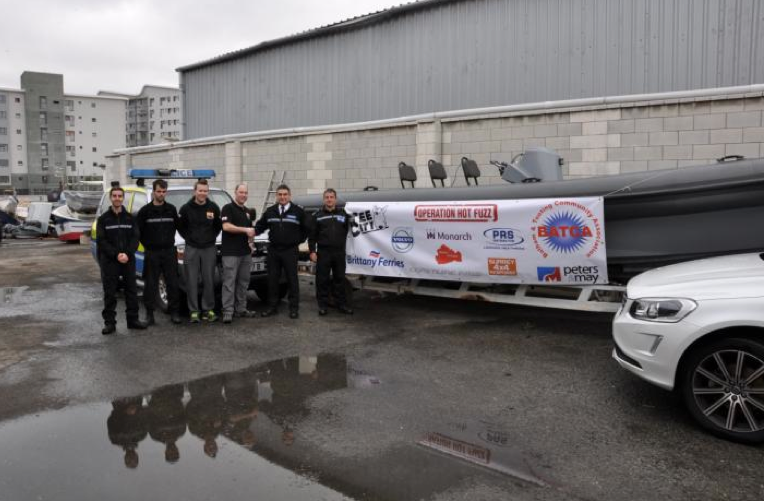 On the 2nd April, officers from the Metropolitan Police Service in London travelled to Gibraltar and took possession of an 8 metre Astec Rigid Hull Inflatable Boat (RHIB) fitted with twin Suzuki 225hp outboard engines and
spare Johnson 225hp outboard engine and Suzuki 225hp outboard engines. These were donated by the RGP free of charge to the Balham and Tooting Community Association.
The donation is for the charity to provide a valuable resource to the Metropolitan Police Cadets and other youth organisations and projects. The RHIB and engines in question were part of confiscated assets.
The donation of the RHIB and engines has allowed the Balham and Tooting Community Association to continue the work they have been doing with the Met Police Cadets for the last 4 years.
The RHIB is now being refitted in Southampton and will be designed to carry two officers and eight cadets.
This is not the first time the RGP has donated confiscated vessels and engines to law enforcement agencies, the military and worthy local causes.
In the photograph: Inspector Albert Buhagiar and PS Mark Diaz of the RGP Marine Section handing over the vessel to PC Martyn Potter of the Met Police.