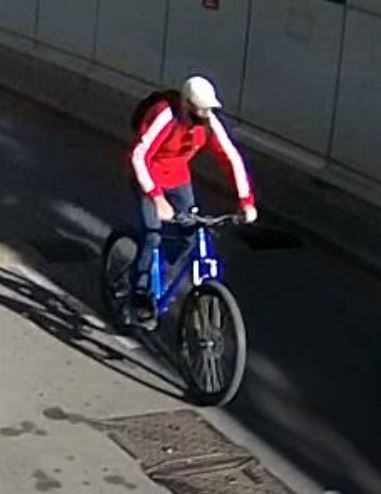 RGP Gives Advice On How To Protect Your Bike From Theft
During the last six months, at least 16 bicycles have been stolen from different locations in Gibraltar – indeed, there might have been other such thefts which were never reported to the RGP.
Following these thefts, officers are pursuing various lines of enquiry and are checking hours of CCTV footage. However, it appears that these thefts are opportunistic, meaning that if an opportunity presents itself, the thieves will try to steal a bike, no matter what make and model it is.
An RGP spokesman said:
"Those who have had their bikes stolen will know how upsetting such a theft can be.
"Once a bike has been stolen, we will do everything possible to recover it but if you have home insurance, check that the insurance policy covers your bike, making sure that the sum insured is adequate, given the high value of some bikes and e-bikes.
"However, following the advice below will help to keep your bike safe and out of the hands of the thieves."
Park the Bike Securely
- When possible, secure your bicycle indoors or out of the public eye
- Avoid leaving your bicycle in isolated or dimly lit places
         -  Avoid locking your bicycle against open-ended structures, such as a signpost
or a gate
         -  Secure your bike as close to the stand as possible to give any thieves little or
no room to manoeuvre
         -  Secure the bike at recognised bicycle parking, which should be well lit and
strategically placed
         -  Consider parking your bicycle in areas covered or overlooked by CCTV
cameras
         -  Avoid leaving your bicycle in the same place for extended periods of time
-  Conduct regular checks of where you have left your bicycles, or consider asking a friend or colleague to conduct checks also
         -  Avoid parking your bicycle in the same place and at the same time every day. If thieves are stealing to order, they are more likely to target you if they know where you will be.
Double Lock
         -  Secure your bicycle with a purpose-designed bicycle security lock
         -  Lock the frame and both wheels to a purpose-built bicycle stand or other
secure object
         -  Try to keep the lock away from the ground. If it's on the ground, a thief can
use a hammer to smash the lock against the hard floor and this will break cheaper models.
Remove Removable Parts
- When possible, consider removing saddles, wheels, mounts, phone-holders or, in the case of e-bicycles, batteries - parts are just as desirable to thieves!
Security Marks & Identification
         -  Consider applying a security mark(s) or other distinguishable feature to the frame of the bicycle. Electronic tagging systems are preferable, but not necessary.
         -  If applying a security mark, consider making this visible, as it can act as a deterrent in of itself. A tamper-proof sticker will alert a possible thief to the fact that the bicycle can be tracked.
         -  Keep photographs of your bicycle, as well as any distinguishing features or marks. These can be used to identify your bicycle if stolen and later recovered.
         -  Keep a record of your bicycle's make, model, serial numbers and costs etc. These can also be used to identify your bicycle if stolen and later recovered.
What to do if your bike is stolen
         -  Report the theft to the RGP as soon as possible as time is of the essence.
         -  Provide the RGP with photographs of the bike and with any photographs of its
distinguishing features.
         -  Consider using social media platforms to publicise the loss and to ask for any
information.
Three photographs relate to a bike theft which is currently under investigation.