Oct 24 - Local Businesses Morisson's, Eroski And M&S Commit To Reducing Plastic Use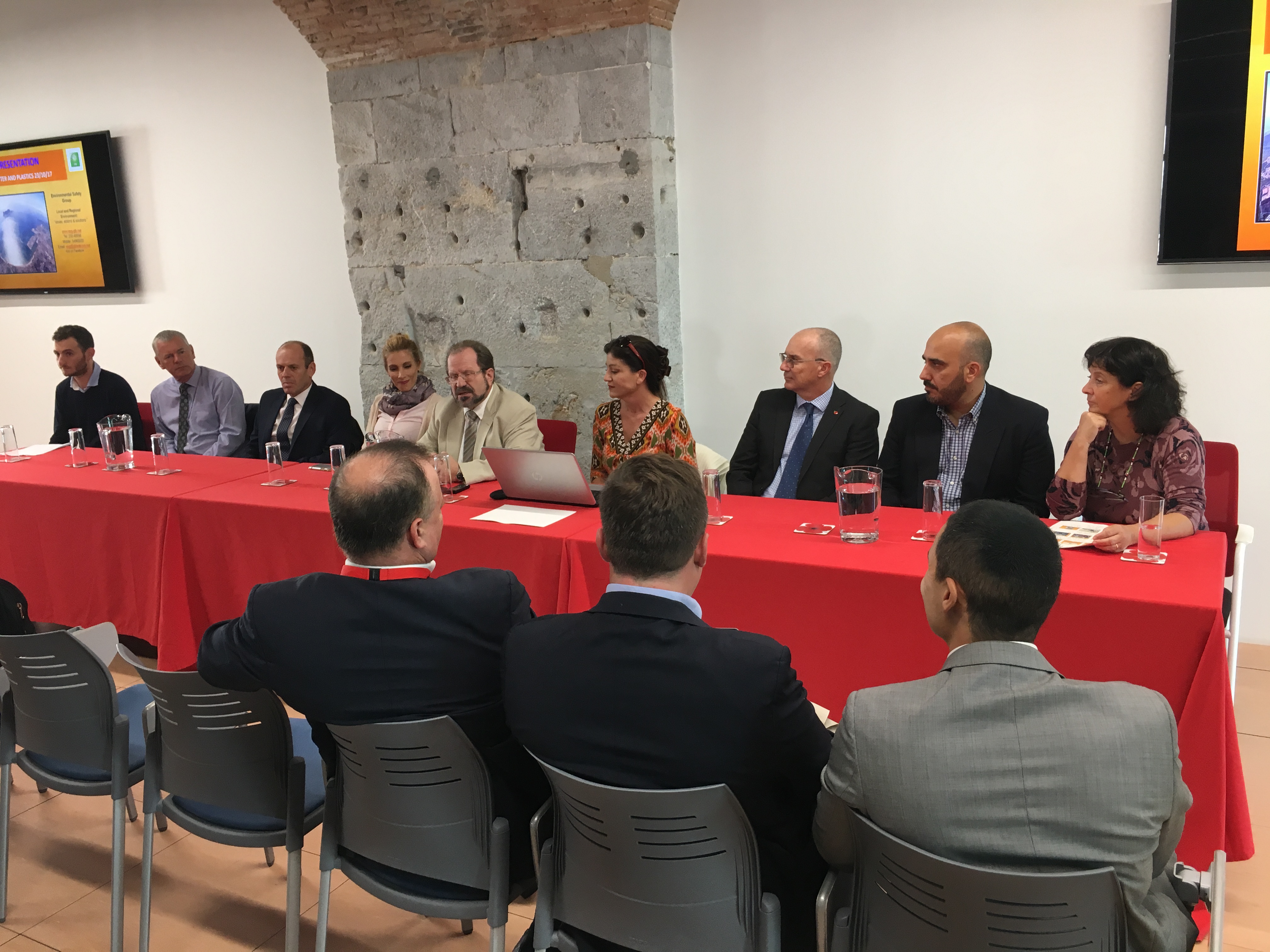 The war on single-use plastic has begun in Gibraltar, and the Government of Gibraltar has joined forces with non-governmental organisations (NGOs) and the business community in a major initiative to reduce the use of plastic in Gibraltar.
The Department of the Environment and Climate Change, with the Gibraltar Ornithological & Natural History Society (GONHS), the Nautilus Project and Environmental Safety Group (ESG)) are joined in this initiative by a growing number of businesses.
Morrison's, Eroski and M&S have all agreed to substantially reduce the use of plastic bags and to do away with all single use plastic bags.
Responding to work by the Nautilus Project, other retailers and other businesses have now stopped using plastic bags altogether. These are All Wrapped up, Gache Opticians, Gibraltar Arts and Crafts, Hearts Boutique, Purple Rain, Holland and Barrett, In Motion, NaturHouse, Newton Store, Pashmina, Riviera Maison, SM Seruya, Sonic Electronics, The Clipper, The Gibraltar Museum, The Health Store, Venice Perfumery, Tommy Hilfiger, Tommy Hilfiger Kids, SFA Homes, The Paint Shop, Trends and Bianca's.
A spokesman for Number Six said: "Plastic is now well recognised as being a major environmental hazard. Not only is it a major constituent of litter both on land an in the sea, even in the remotest islands in all the oceans, but plastic is also known to cause the death of marine life including seabirds, turtles, whales and dolphins.
"Microfilaments, and microbeads of plastic are also a problem as they enter the food chain and it is likely to have an effect on human health.
"The Government is encouraging the reduction of the use of plastic, having this year increased duty to 10p per bag. It will continue to do so actively and calls on consumers and businesses to respond actively."
At the press call held at the University of Gibraltar yesterday, representatives from the NGOs and the Department of the Environment and Climate Change delivered awareness raising presentations and some of the businesses explained what they are doing to decrease the use of plastic.
Minister for the Environment and Climate Change, Professor John Cortes also announced that the Government will very shortly be legislating to ban the importation of products containing microbeads.
He stated: "I am incredibly excited in seeing how the Government, Business and NGOs have all recognised the importance of preventing plastic from getting into the environment and how we can all work together. This is something that is very real and relevant to Gibraltar given that we are virtually surrounded by sea that is rich in wildlife. This means that each and every plastic bag that gets into the sea could directly affect the wildlife around us. Our actions can and will make a difference, and I call on all businesses to join this movement and get rid of plastic."
{fcomment}