Feb 04 Government puts out Upper Town properties for refurbishment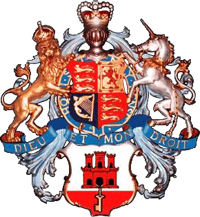 As part of HM Government of Gibraltar's plans for urban renewal and regeneration in the Upper Town, tenders have today been invited for the redevelopment of various pre-war properties in the area.
This initiative is consistent with the government's wish to attract more people to live in the Upper Town and it follows other similar tender proposals including one for the old Police Barracks.
As part of its regeneration plans, the Government has also constructed Gibraltar's first open-air escalator which will improve access from Engineers Lane into the Upper Town – a development which will be of particular importance to the elderly and those with reduced mobility.
'The refurbishment and improvement of the Upper Town was one of our manifesto commitments. I am therefore pleased to see the publication of today's Tender Notice,' said Deputy Chief Minister, Dr Joseph Garcia. 'People can be reassured that there are still more similar initiatives in the pipeline.'