Mar 12 - GSD Urges Government Not to Forget Alameda Estate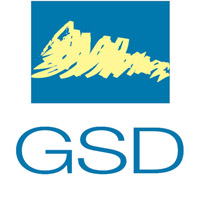 The GSD has recently claimed that residents of Alameda House have on numerous occasions over the last year registered complaints at the GSD offices regarding the terrible state and total unreliability of the lifts in their building.
The Opposition insist that the residents, 'most of whom are senior citizens and include wheelchair users, have once more brought to our notice the fact that the lifts, particularly the one at the northern end of the block, give such cause for concern that they are afraid to use them even when they have been 'temporarily repaired'.
The Party goes on to say that on Wednesday 6th March a resident was trapped in the lift below ground level, not as a result of a power cut as can be the case, but due to a lift system malfunction, and had to be rescued by the Fire Brigade.
The Opposition also notes with dismay that the very visible progress made by the GSD Government in the planned refurbishment of the whole of Alameda Estate has now been stifled by the GSLP Government who do not have any plans or intentions to continue those works, except for finishing off the second block started by the GSD.
They add that although they know things cannot be done overnight, a commitment to the residents, from the Government, stating that they will complete such works, would be most welcome by them.