Mar 12 GSD - What is happening at the Gibraltar Savings Bank?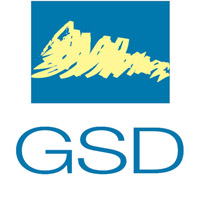 The GSD is concerned about reports it has been receiving of local banks allegedly losing long standing (in some cases, high net worth) customers to the Gibraltar Savings Bank. If true, this would be a worrying development, especially following the concerns raised on behalf of the Gibraltar Bankers' Association.
We have previously highlighted that the Gibraltar Savings Bank is not regulated by the Gibraltar Financial Services Commission, and in addition we have expressed concern that if it is to expand its services into mainstream banking services it should have an experienced and independent managerial team with a fully staffed compliance function. It is also noteworthy, that the Gibraltar Savings Bank does not enjoy solvency and capital buffers which protect normal banks, as required by international standards of banking regulation.  All these necessary and normal requirements obviously add to the cost of doing business for an ordinary bank.  
The Gibraltar Government has explained this away with the, in our view, weak argument that EU Directives do not apply to the Gibraltar Savings Bank, the Gibraltar Savings Bank Act has always been the statute that regulates its activities and that its liabilities are 'guaranteed' by the Government of Gibraltar in any event. That is unlikely to provide any comfort to local banks, which generate significant local employment. 
The promises of much higher interest rates payable by the Gibraltar Savings Bank than normal capitalised and regulated banks means that it unfairly competes in the local market for business.  This is quite apart from all the other concerns which the Opposition has already expressed.
The Leader of the Opposition, Daniel Feetham, has asked the Government of Gibraltar to explain what is happening at the Gibraltar Savings Bank and allay these concerns.