Apr 09 - Cameron Meets with Rajoy Over Spain UK Issues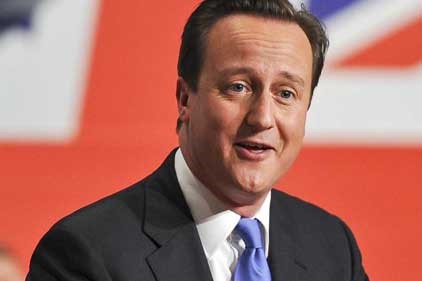 UK Prime Minister, David Cameron this week met with Spanish Prime Minister Mariano Rajoy to discuss matters affecting both Spain and the UK. Spanish Daily Europa Sur insisted that the meeting raised the issue of the dispute between Spain and the UK and matters of forming a new framework of dialogue between the two countries.
The Foreign and Commonwealth Office issued a notice today claiming that the meeting was not about Gibraltar, although the matter was raised briefly. The FCO added that the UK's position on the matter of Gibraltar sovereignty has not changed, they will never enter into arrangements under which the people of Gibraltar would pass under the sovereignty of another State, against their wishes.
According to Spanish reports, Rajoy once again raised the possibility of quadrilateral talks between Gibraltar, Spain, the UK and the Campo de Gibraltar. Cameron could however not respond to the question publicly as he cancelled the press conference following the meeting, once he'd heard the news of Margaret Thatcher's death.
The FCO statement noted that the UK Government recognises the value of dialogue and co-operation between Spain, Gibraltar and the UK on issues of mutual importance. The Trilateral Forum of Dialogue was designed to facilitate this and the Government would like to see a return to this Forum. The UK remains strongly committed to the Trilateral Process.