May 09 - Isobel Ellul-Hammond MBE: May Questions to Parliament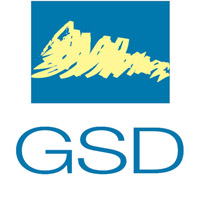 For May's session of Parliament, Opposition Spokesman for Health, Isobel Ellul-Hammond, will be asking the Minister for Health, Dr Cortes, to explain the equipment, care pathway and training for upper body lymphoedema treatments to breast cancer sufferers and survivors. Further questions will include when the hydrotherapy pool at St Bernard's Hospital will be opened for those who need it; what the contingency is when an emergency ambulance is called and they are otherwise engaged and unable to attend; whether the plastic surgery initiative will continue at Xanit Hospital and what the system is for a patient seen at A&E, and then found needing secondary care or further tests, but not necessarily immediately.
Also as part of the 57 questions Mrs Ellul-Hammond has submitted, she asks Dr Cortes whether there are any plans to increase the Orthoptist service of the GHA or to introduce hearing screening for newborn babies, and the Minister for Health is to explain how his 'Ministerial Initiative' in relation to children's health, which he committed to in his Budget speech, has borne fruit and been taken forward? Again the Shadow Minister will ask when the GHA Review document, completed last August, will be published and whether he is satisfied with the current level of people awaiting surgery, standing at the all time high of 1,044, 15% more since December 2011?
Mrs Ellul-Hammond will asking the Chief Minister when he will be writing to her with the still overdue list of charities the GSD allegedly discouraged the contributions and work of and what plans the Government has to re-house the Moroccan workers in Gibraltar. Mr Licudi, Minister for Justice, will be asked how many individuals are on the Sex Offenders List, whether monitoring or spot checks are carried out on those who have served a sentence for sexual offences and are back in the community and to explain the process and checks for adults to be able to work with children in the voluntary sector.
In her capacity shadowing Social Services, for the first time Mrs Ellul-Hammond will be asking Minister Sacramento about her Ministry. These include: what the last five Alzheimer & Dementia design projects Mr Bob Wilson from Chaplow Wilson Associates advised on; how 18 year old Looked After Children are integrated back into the community; to elaborate on the very significant improvements she claims to have been made for the disabled and say who has funded the levels 1 & 2 British Sign Language courses.
Ms Sacramento will be asked when the 'Dementia Strategy' will be published; how many individuals have been undergoing rehabilitation at Bruce's Farm since December 2011 and to name all involved in supplying of wheelchairs and/or scooters for the Shopmobility services of Gibraltar. Mrs Ellul-Hammond will query whether the brand new independent living quarters for the elderly at the John Mackintosh Wing of the former hospital, ready since April 2012, will be gutted and converted into a dementia facility and what the Social Services safety-net is for vulnerable adults, with mental health issues, who may be on remand for months.
Mrs Ellul-Hammond will also be asking Mr Stephen Linares, Minister with responsibility for the City Fire Brigade, about the findings of the Audit report of the City Fire Brigade, why no one has yet undergone the "Train the Trainer" course with City Fire Brigade Fire Prevention Officer and when the new Medical Priority Dispatch System will be going 'live'.