Aug 05 - Margallo Scare Tactics Tops Sky News Stories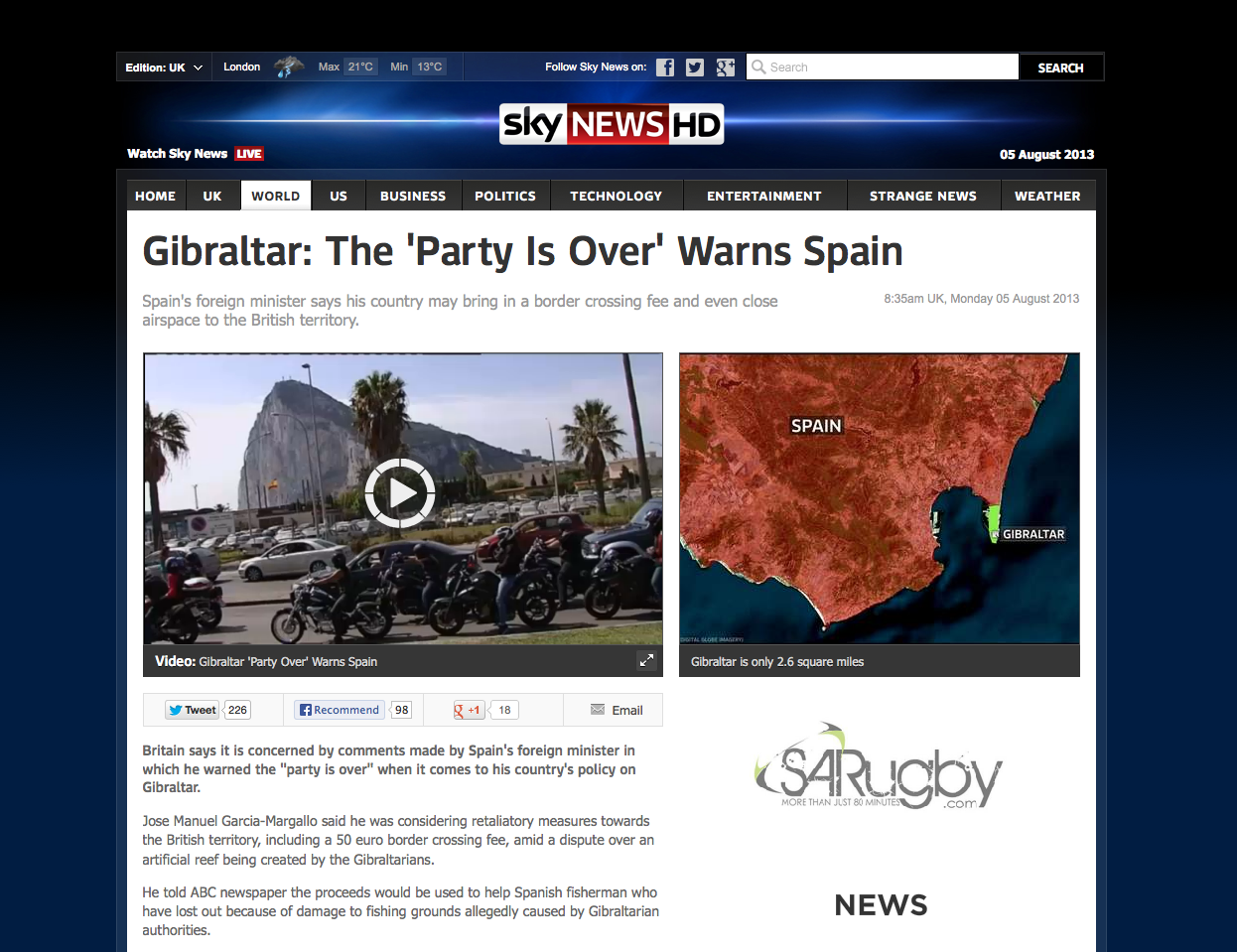 In a report that stood as the top story in Sky News' 'World News' category, the media giant yesterday reported that Britain is concerned by comments made by Spain's foreign minister to Spanish daily ABC, outlining a selection of particularly hard-hitting measures that he claims the Government are considering imposing. These include, a possible €50 fee when crossing through the frontier, the closure of Spanish airspace to planes flying to Gibraltar as well as changing rules to increase tax revenue from online gaming companies in Gibraltar.
The report adds that a Foreign Office spokesman expressed concern over Margallo's comments causing the department to look into the matter further.
The FCO released a statement yesterday insisting that Gibraltar's sovereignty will not be compromised. The UK will resolve differences with Spain through political means as EU partners, and not through 'disproportionate measures such as border delays.'
Chief Minister Fabian Picardo this morning carried out an interview with Sky News, during which he explained that Sr. Margallo's career would be well over before Gibraltar becomes Spanish.