Aug 05 - Telegraph Poll Asks Readers Whether Gibraltar is British or Spanish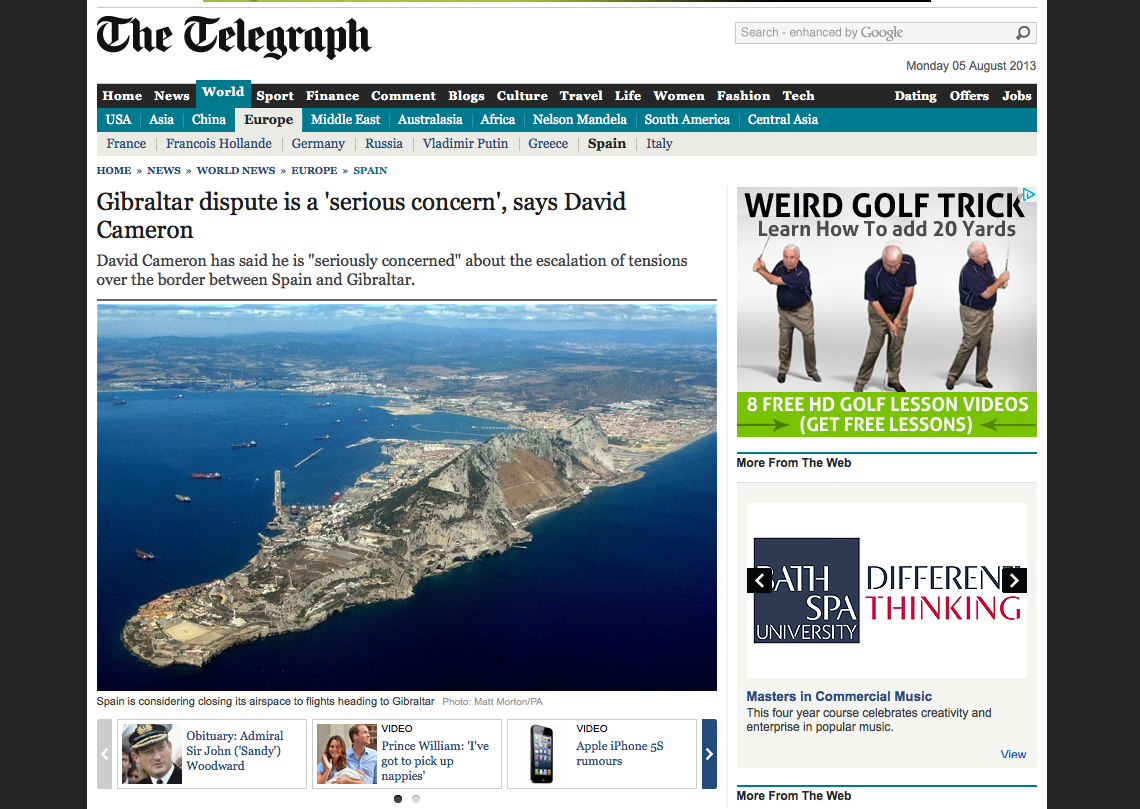 In another report on Gibraltar's current dispute with Spain, the Telegraph has carried out a poll asking for readers to vote whether Gibraltar is British or Spanish. With 725 voters claiming that Gibraltar is in fact Spanish, 4,092 correctly believe that it is British.
The report covers Spanish Foreign Minister Sr. Margallo's claims this weekend that the Spanish government are looking to impose a possible entry and exit fee for individuals passing through the frontier. It adds that Prime Minister David Cameron has expressed serious concern over the events at the frontier. A spokesperson for the Prime Minister told the broadsheet that he was particularly concerned about the issue of border fees. He adds that the Spanish have not raised the prospect of introducing border fees with the UK Government.
The spokesperson did not provide the Telegraph any information on Britain's next step in the matter.