Aug 15 - Britain To "Fight Dirty" Against Spain - Express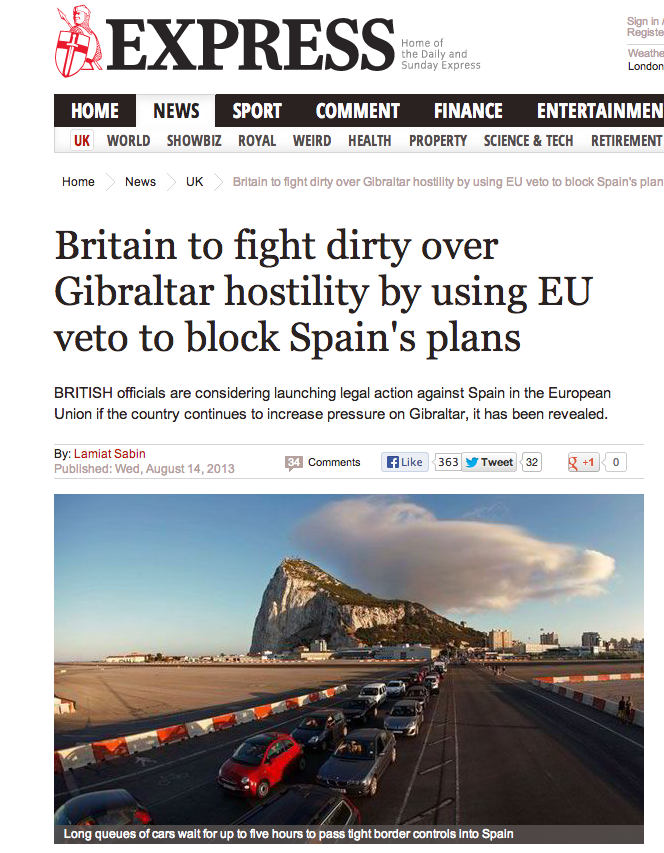 Britain is said to be considering a campaign of "sabotage" against Spain according to an article in the Daily Express. Possible measures include vetoing Spanish proposals and nominations within the EU, legal action and even a "disruption" of Spanish tourism.
This comes following continued delays today at the border which Spain insists are proportional and legal. The Prime Minister David Cameron is said to have been "disappointed" by the lack of action on the queues.