May 08 - GSD Welcomes Tory Win And Repeats Call For Unity Ahead Of Possible EU Referendum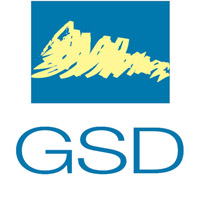 The GSD has congratulated the Conservative party and its leader, David Cameron, following its electoral win.  The GSD says that this success is one which has confounded many of the opinion polls leading up to the final, real result adding that it is now clear that the Conservative party will continue to lead Britain's next government with Mr Cameron as its Prime Minister.
The GSD notes, in this connection, the vocal and open support the Tory party has, over the years, provided Gibraltar; the Prime Minister's assurances to the Britishness of Gibraltar delivered in a very special way at Casemates Square on National Day; the fact that its manifesto specifically mentions Gibraltar at page 77 by promising to 'uphold the democratic rights of the people of Gibraltar to remain British'.  It is because of that support over the years that the Leader of the Opposition says he has been supportive of the Conservative Party at European Elections in Gibraltar going back to 2004 when he helped run the Conservative Party campaign here in Gibraltar and introduced Michael Howard, the then Conservative Party Leader, to the international press at a press conference outside the Elliott Hotel.  The GSD says that those links continue to this day and the Leader of the Opposition was warmly received at the Conservative Party conference last year.
However, the GSD also notes that the obvious cloud in the horizon for Gibraltar is the commitment to negotiate a new settlement for Britain in the EU and the in-out referendum.  In this connection the GSD would like to remind the Government of the motion brought to Parliament in early 2013 by the Leader of the Opposition in which he argued for unity of purpose and approach seeking that the challenges arising from these developments to be dealt with on a cross-party basis.  The Chief Minister, in an amended motion, approved unanimously by Parliament, committed himself to keep the Leader of the Opposition informed on these matters but no meetings have thus far taken place.  The GSD says it is imperative that a meeting takes place at an early juncture to discuss these issues.  The GSD repeats that it is committed to working with a GSLP-Liberal Opposition on this and other issues of national importance should it win the next election.    

{fcomment}