Jan 06 - YGTV Speaks To Gibraltar's Mini Moto Racer Niran Jeffries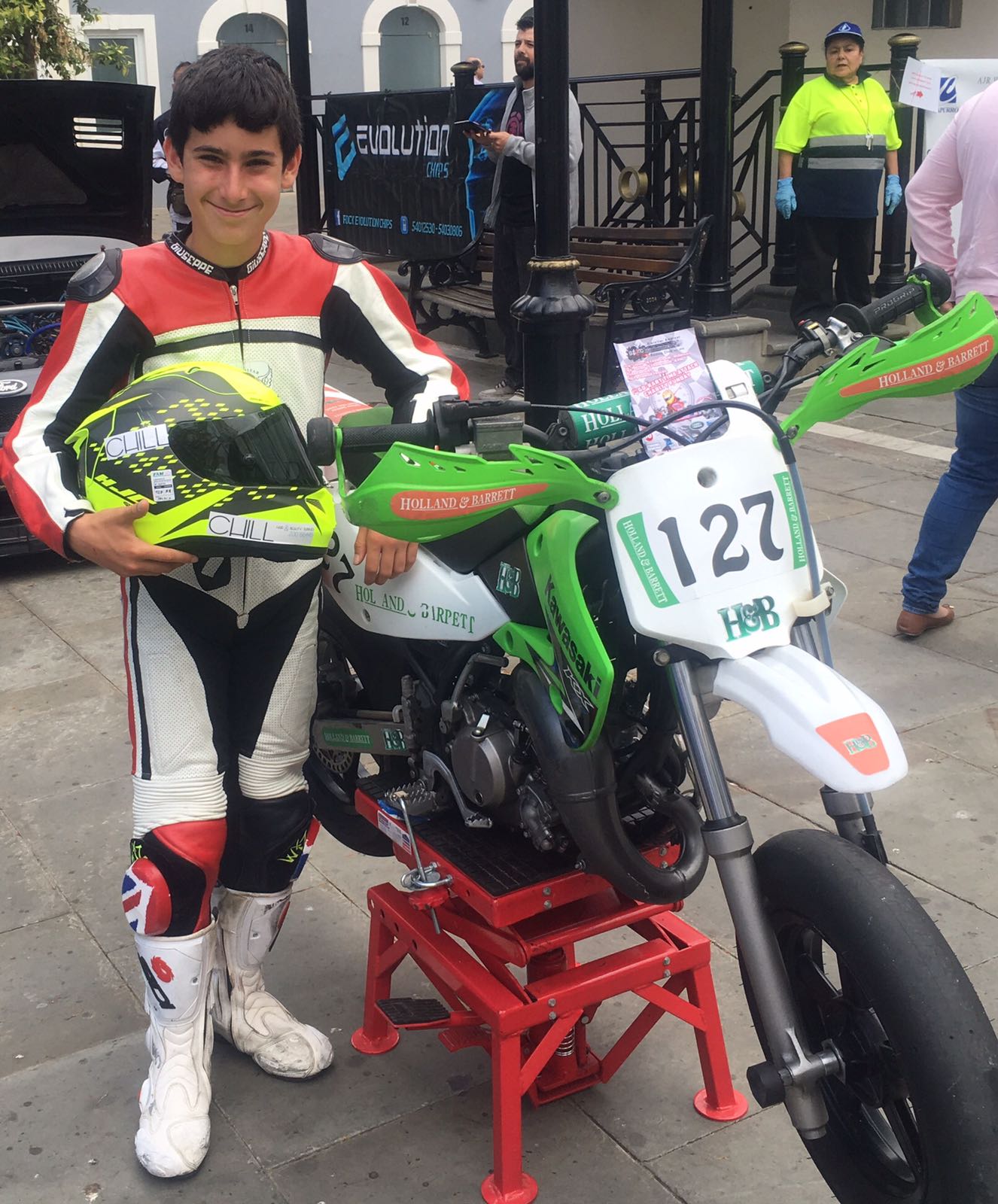 While most teenagers spend their weekends on a football pitch or hanging out with friends, 13-year-old Niran Jeffries is in Spain taking part in motorbike racing and pushing himself to the extremes in his chosen sport.
Late last year, the Bayside School pupil came second in the Andalucian 65cc Minimotard Championships and is looking forward to new challenges the new year will bring him.
Following his achievements over the past few years, Niran and his father are now looking for sponsorship for a bigger and heavier bike so that Niran can continue racing and move up within the ranks.
Speaking to YGTV, Niran said he asked his for a bike when he was just three-years-old but that request was swiftly turned down by his parents. It was a couple of years later that he got his first mini moto at the age of six. Niran said he was "over the moon" to receive his 50cc motorbike on Christmas Day.
Since then he's been practicing on dirt tracks here in Gibraltar in Europa Point, but practicing properly and racing is another question and this has to be done in Spain, where he competes with many others his age.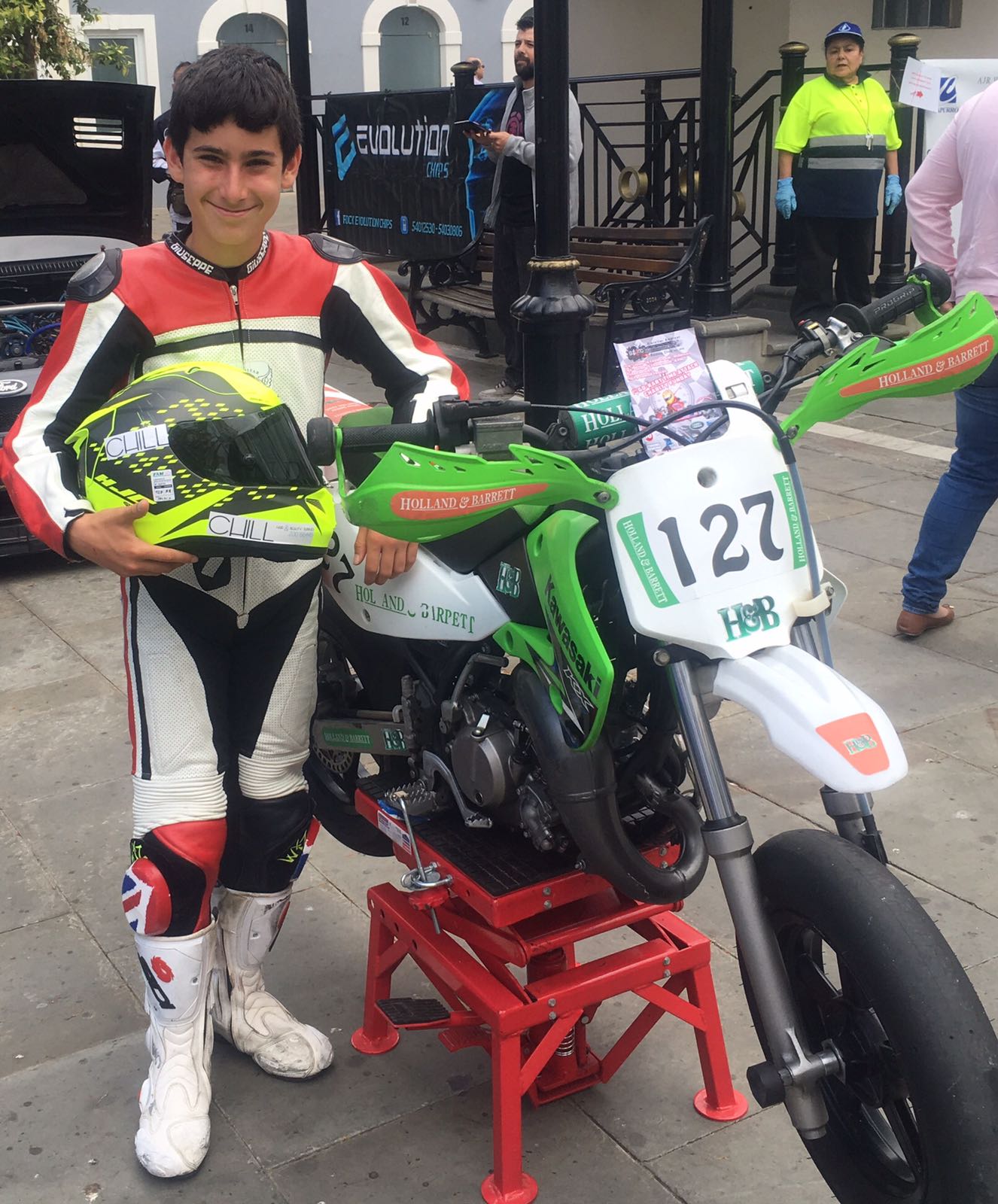 "When we go out for races we're in full gear, and it's a lot safer than people think it would be," Niran says, while explaining how he has to wear a helmet, a suit and gloves.
"My parents get scared when I go racing, but their main concern is to make sure it doesn't interfere with my school work and studies."
Niran understands that racing is a privilege and not a right, and understands that he school comes first. Friday afternoons are spent doing homework before heading to Spain to compete over the weekend. 
With family and friends showing plenty of support for Niran's enthusiasm for the sport, he is grateful for those who have already shown support for him, including Trends, Holland and Barratt, Chill Hair & Beauty Supplies, GibCargo and many more, without which he couldn't continue racing.
To help Niran continue racing and representing Gibraltar at future events, please contact Nigel Jeffries on This email address is being protected from spambots. You need JavaScript enabled to view it. or 54009256.