Aug 17 - Gibraltar Students Achieve A 92% Pass Rate In Their A-Level Exams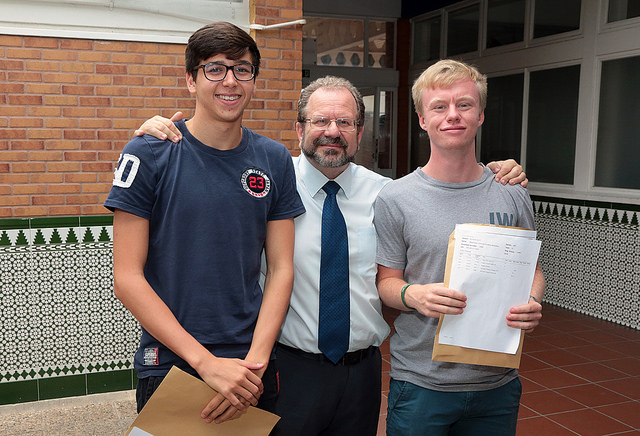 There will be celebrations for students and teachers alike as students in Gibraltar passed their A-Levels with an overall pass rate of 92%.
Although the pass rate was lower this year, head teachers from Westside and Bayside Schools, and the Gibraltar College, praised their students and the teachers for their hard work and overcoming the challenges of a syllabus change to achieve such "fantastic" results.
A reformed A-Level system was introduced this year, with students taking exams at the end of the two-year course as opposed to a modules-based AS and A-Level system.
This year, 10 students also achieved three As or more, earning the title of Gibraltar Scholars, with six hailing from Westside School and four from Bayside School.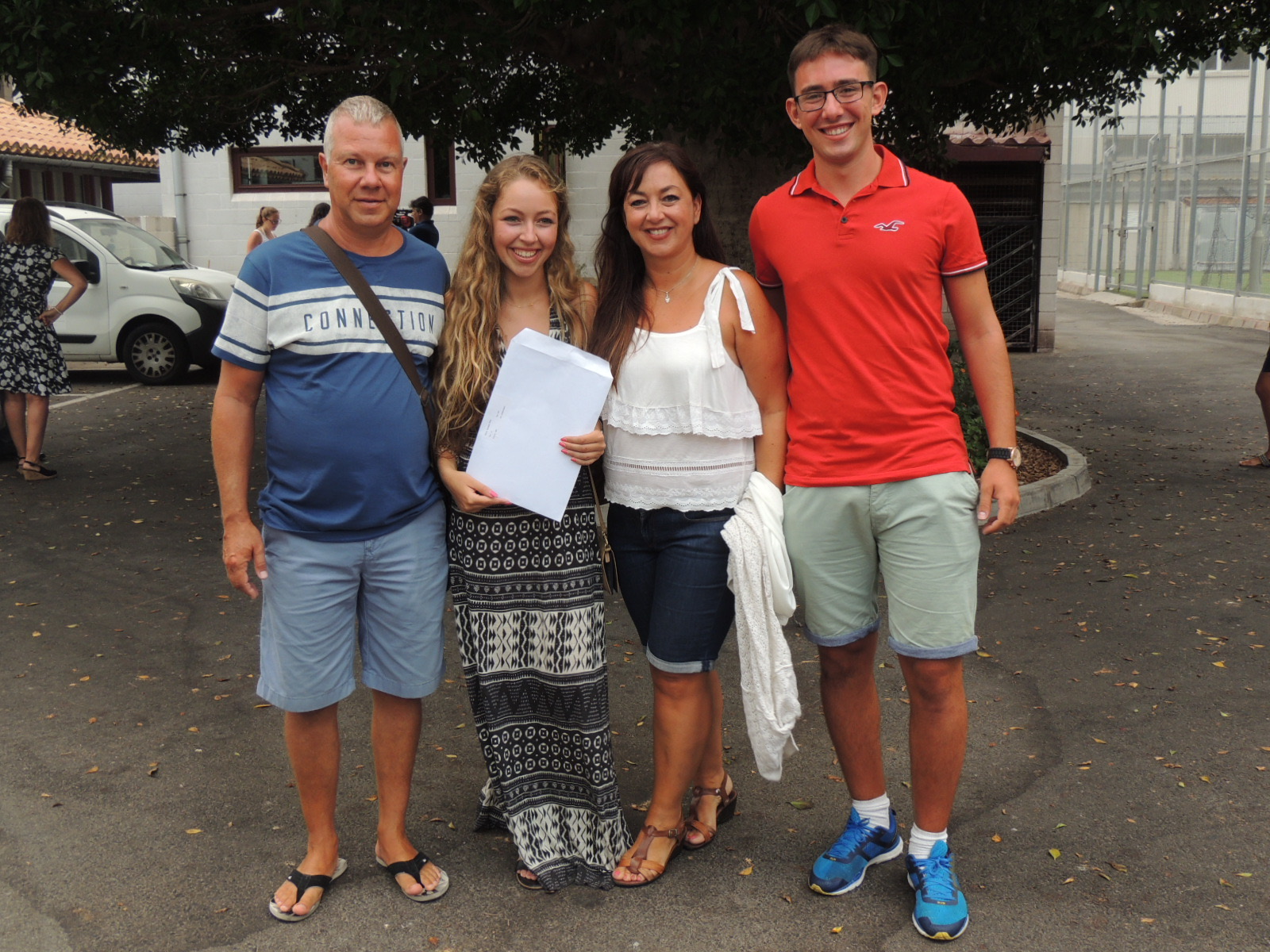 YGTV spoke to a couple of the Gibraltar Scholars as they collected their results as from 8am this morning.
Chloe, 18, who attained an A* in Economics, A in Maths and A in History, will be heading to either the London School of Economics or King's College London to study Economics in September.
She said: "I'm really looking forward to going to University, I really can't wait. I've been excited about going since my brother went to University and I'm really excited to live in London."
Arielle, 18, came down to Westside School with her mum to collect her results, and was very happy with her results.
She got an A* in Maths and French and A in Economics, and will be going to King's College in London to study Economics next year after taking a gap year and spending four months in Israel.
She said: "I am very excited and I wasn't expecting these results, it's incredible."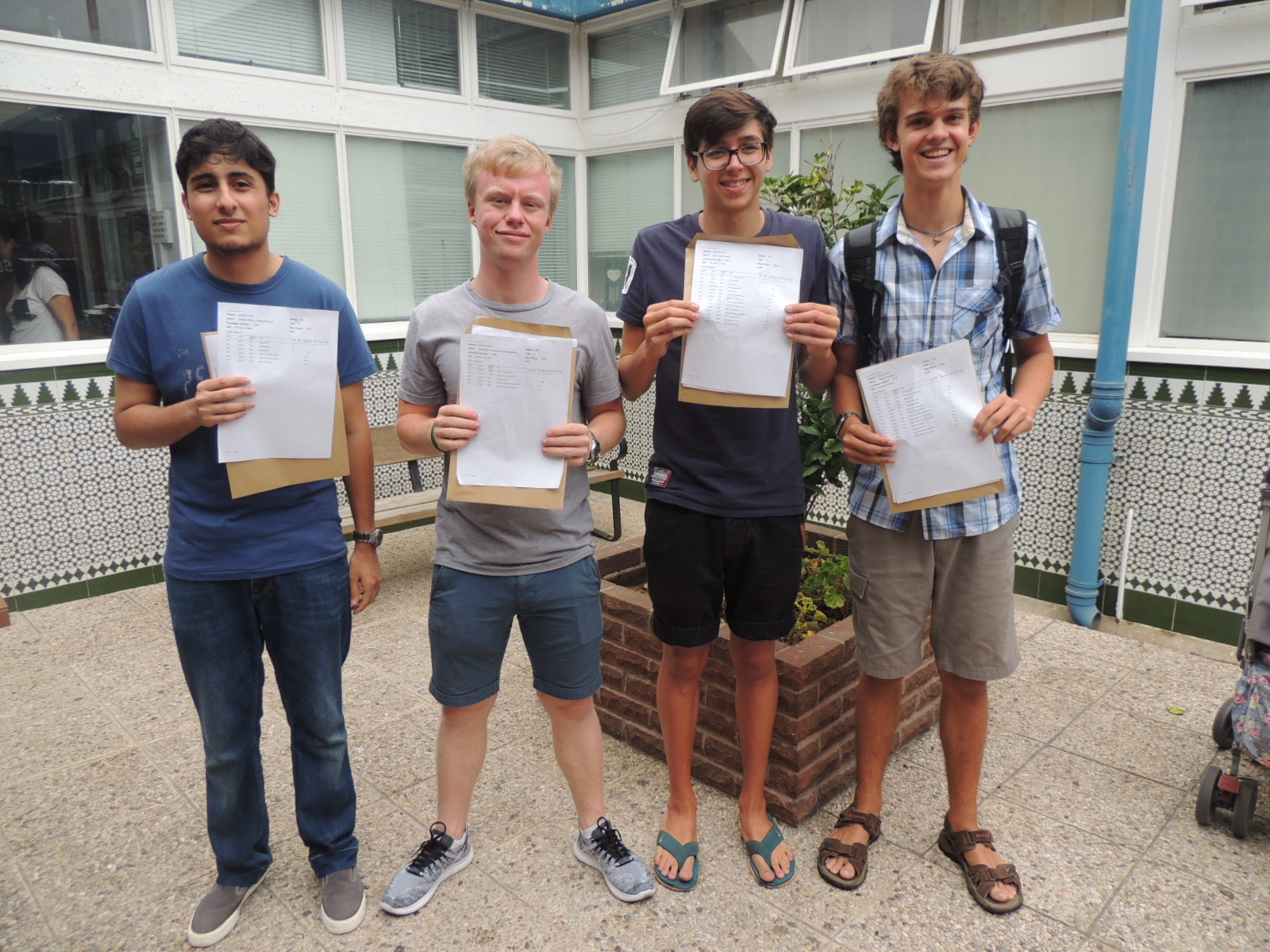 At Bayside School, Matt Savitz, Max McGiffen, Mihran Haider and William Newing, were named this year's Scholars.
Matt, who will be heading to the University of Southampton to study Accounting and Finance, attained an A in Maths, Geography and Business Studies.
He said: "I'm really looking forward to going to University. I didn't do as well as I wanted during my AS-Levels so this motivated me to work harder and focus on my exams this year, and it was worth it."
Max got two A*s in English Literature and History and an A in Religious Studies, and will be heading to Oxford University to study Law.
Max said he was satisfied overall, adding: "I'm just glad because I wouldn't have been able to complete this journey without the support from the teachers and the fellow students.
"It's been a long journey and the A-Level experience was interesting because we're the first year of the new year where you do it as a two-year course so at times we very much felt like the guinea pigs, like an experiment but it's obviously worked out very well for everyone."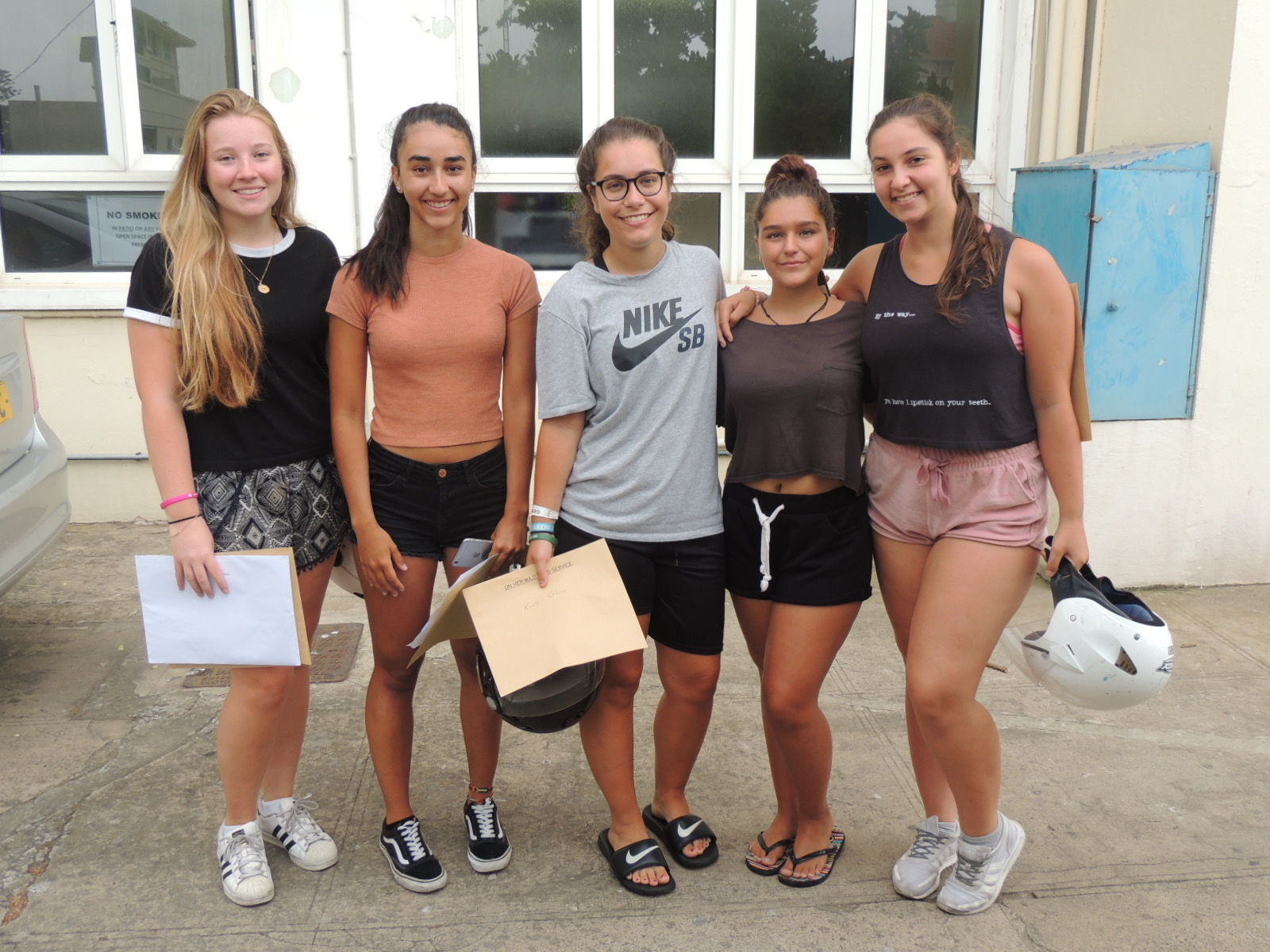 Mirhan said he is very happy after getting three A* in Biology, Chemistry and Maths, and will be going off to study medicine at St George's, University of London.
William will be heading off to Warwick University to study Computer Science after getting three As in Chemistry, Physics and Maths and a B in Further Maths.
He said: "I'm looking forward to the university experience, living on my own and meeting new people."
Billie Jean Marin, 18, from the Gibraltar College, was thrilled with her ICT and Psychology grades, adding that her mum will be pleased with the outcome. She said she's going to be taking a gap year this year and is hoping to get a job at HM Customs, otherwise she will travel and then apply for a place at university next year.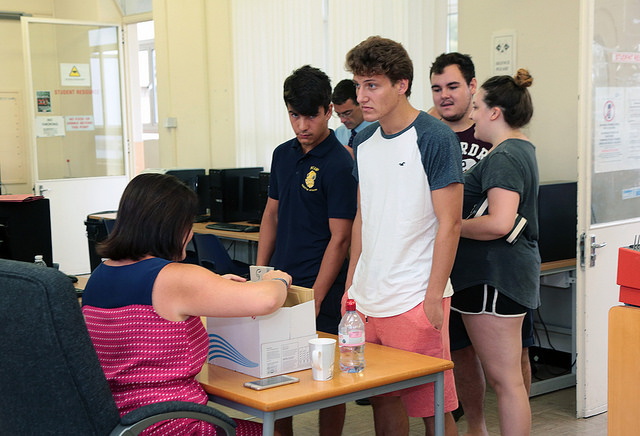 A spokesman for the Government of Gibraltar said: "It should be remembered that these results remain provisional pending some re-marks which may well result in increases for individual subjects. "The Government will this year support and fund requests for re- marks, which enjoy the support of the Department of Education.
"This is an exception from the normal policy due to reports of a lack of consistent moderation which have emerged in the UK press in the past weeks. Re-marks will help to ensure that students who appear to have been downgraded from their expected grades can challenge their grades where appropriate."
The Department of Education, as well as teachers in schools, are on hand to advise, support and provide guidance and assistance to all students, both those who have secured a place at University and those who may need to continue to seek one through the clearing process or who will now be looking at other options.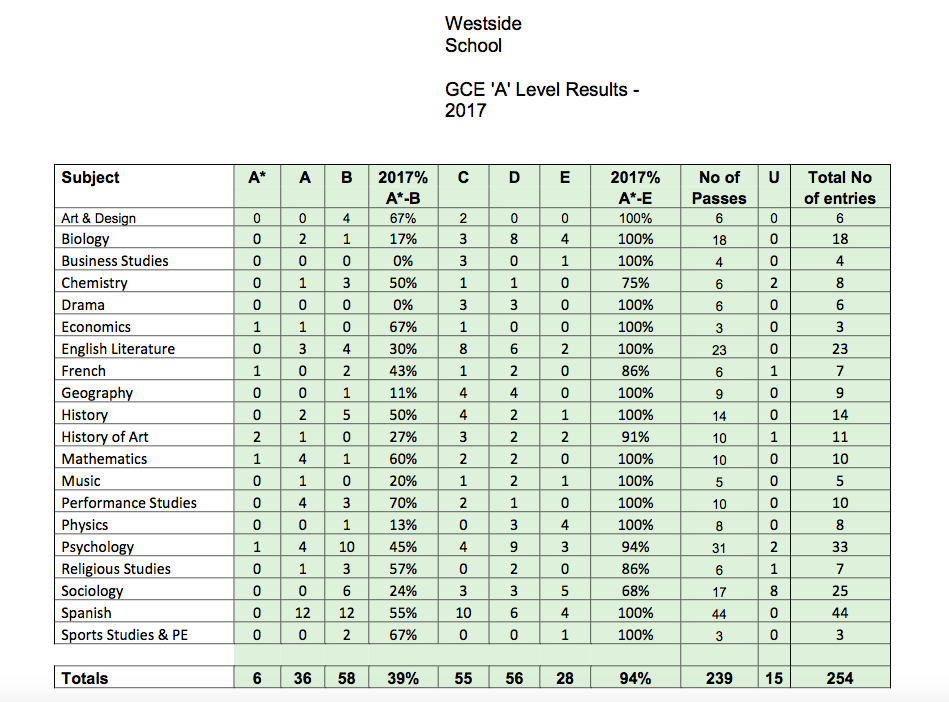 Headteacher Michelle Barabich said it's been a team effort at Westside School.
She said: "We're very happy with the results, and given that the course was much more difficult with the new specification, the outcome has been excellent with a 94% pass rate from A* to E and a 39% pass rate from A* to B, which is just one point away from last year.
"I have to congratulate the students and the teachers, because they have been under immense pressure, and both have worked so hard and have kept the momentum going because it's very difficult to assimilate and learn everything."
Mrs Barabich said students have achieved exceptional grades in Mathematics, Economics and for the first time that it's been offered, Dance, this year, and many subjects, which maintained a grade of D and above.
Westside School has offered a helpline for pupils to reach out to the teachers for help once again this year, with any queries about exams and re-marks. She said it was popular with students last year.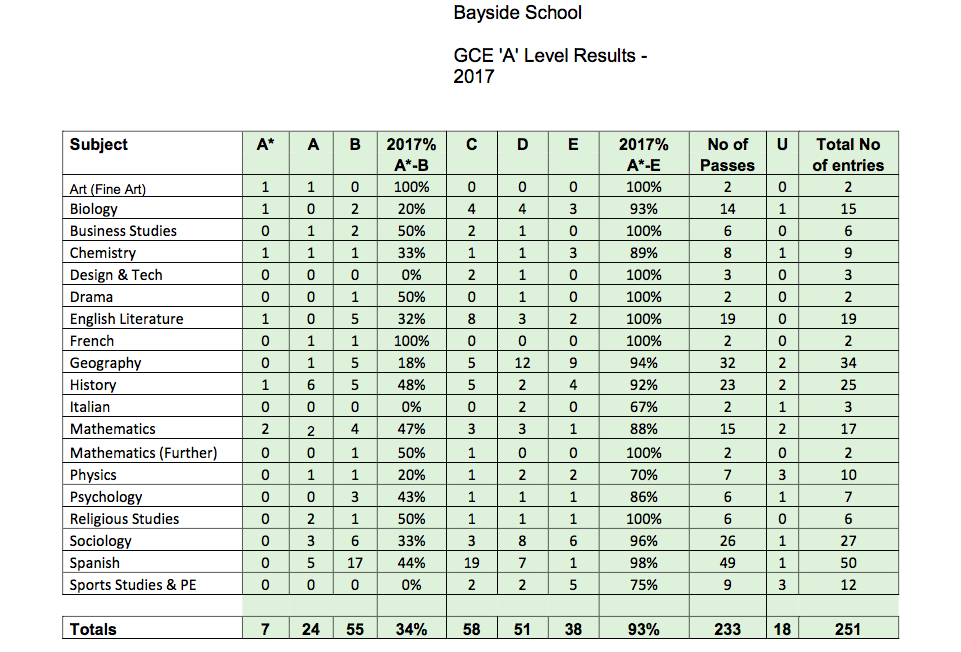 At Bayside School, Headteacher Michael Tavares said it's been another successful year for his pupils and teachers, despite the slight fall in grades from last year, with a 93% pass rate from A* to E.
He said considering the fact that there are more students sitting exams and that the exams have become more difficult, he is pleased the school has managed to keep an overall pass rate over 90%.
Mr Tavares said: "This is a day for celebration. Despite the transition changes now, the teachers always rise to the challenge and we have the support from the Department of Education and extra training courses for the teachers, which helps them to familiarise themselves with the new requirements."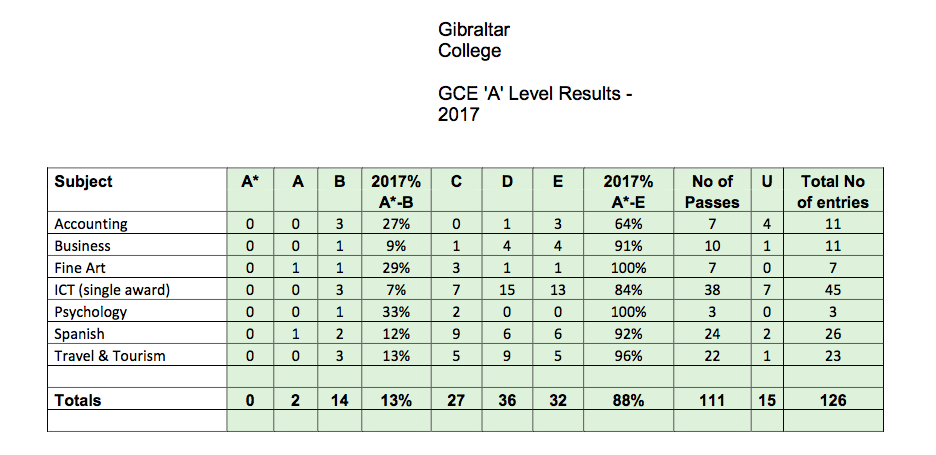 Principal Leon Abecasis from the College of Further Education said results are up by 2%, with a pass rate of 88%.
This is the first time a College student achieved an A* for A-Level Psychology, which was taught according to the new system.
Mr Abecasis said: "The results have been very good and that has been a source of relief for all of us, and the teachers came in this morning and saw the results and they were delighted."
He described his teachers as a "fantastic team of professionals" who ensured their students did well.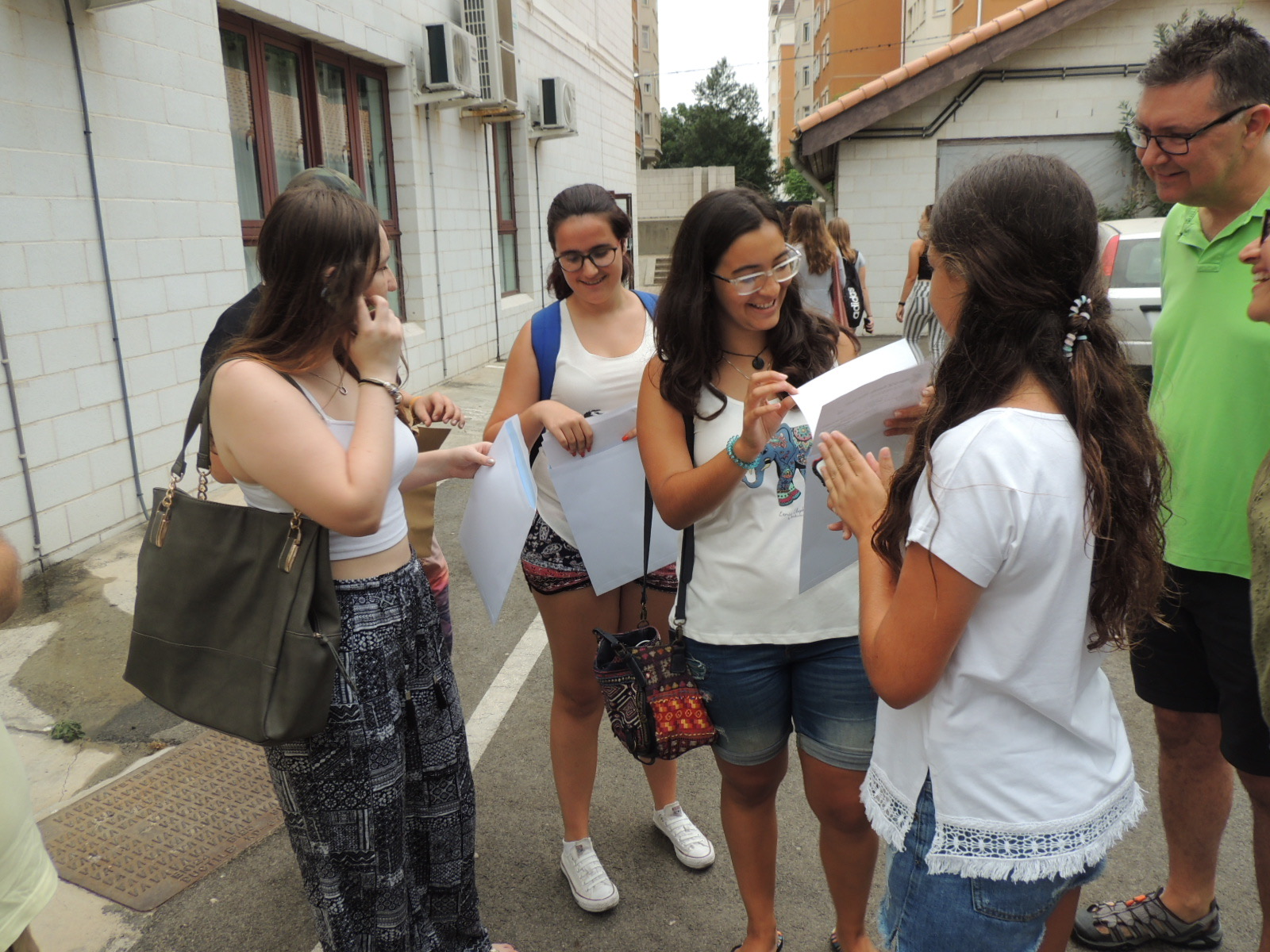 The Minister for Education, Dr John Cortes, congratulated both students and teachers on their hard work and efforts.
Dr Cortes added: "Traditionally, to the media and the public, 'results day' has been a day for statistics. But really, it is a day for the students; a day when they will be elated, seemingly with their dreams about to come true, or disappointed, when they might feel lost and upset. It is the individual young people who are the centre of today's activity.
"I share the joy of those who have done so very well, and I encourage those who have not, to look positively to the future, as new and greater opportunities certainly lie ahead for all of them.
"And I look, not just to the teachers and support staff in our excellent schools, but also to the parents and grandparents who so often suffer with their youngsters, and I ask them to keep on supporting and encouraging them wherever life's journey now takes them."