Sep 13 - Startup Grind Naples Director Visits Gibraltar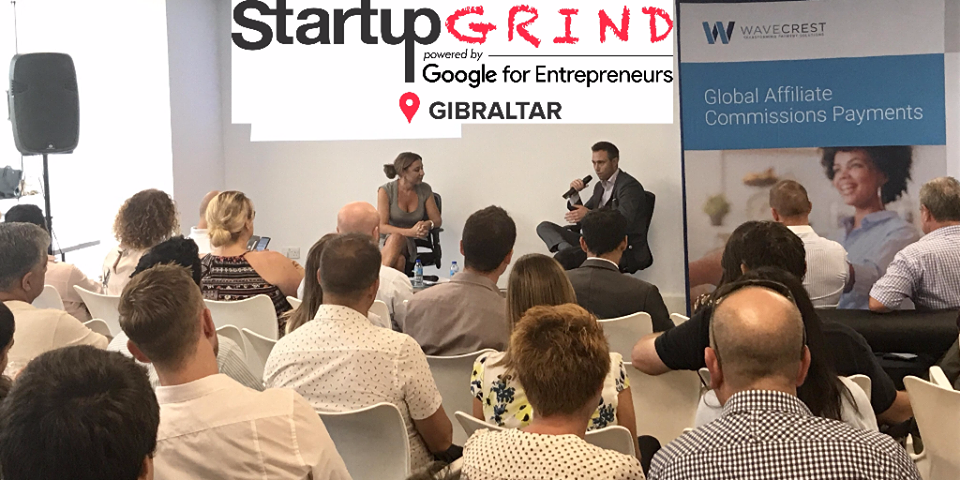 Startup Grind Chapter Director for Naples, Andrea Varriale, has paid a visit to Gibraltar, following on from a successful Global Directors Retreat in June 2017, hosted in Gibraltar House London.
Gibraltar Chapter Director, Denise Matthews, arranged a full agenda of visits for Andrea that culminated in the Startup Grind monthly event held on Thursday 7th September at the World Trade Center. Andrea gave a welcome introduction at the event.
Minister for Finance Albert Isola said: "I very much welcome Andrea to Gibraltar. Startup Grind, a global startup community designed to educate, inspire, and connect entrepreneurs and is spread over 200 cities in 80 countries.
"The local chapter is making great inroads in raising Gibraltar's business profile to this international audience. In addition, Andrea has a particular interest in how the proposed DLT regulation pioneered in Gibraltar may change financial climates across the world for the better. Added to this for September all proceeds raised from ticket sales was donated to The Guardian Angel Foundation."