May 24 - Regiment Conducts Fire Exercise With Bahrain Fire Brigade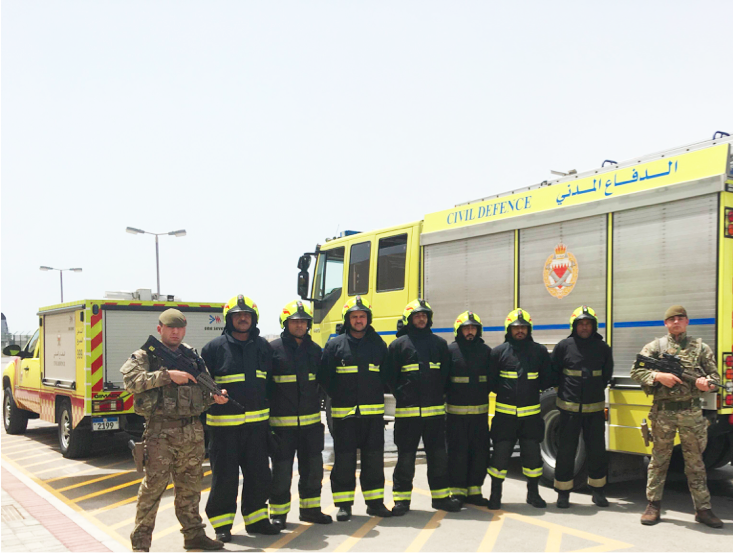 Soldiers from the Royal Gibraltar Regiment (RG) have conducted a series of fire exercises with the Bahrain Civil Defence Fire Brigade at the UK Naval Support Facility (UKNSF) in Bahrain.
The UKNSF in Bahrain was opened in April to improve accommodation, welfare facilities and logistics support to the Royal Navy who operate several mine-hunting vessels and other ships from Mina Salman Port. The RG is responsible for providing the force protection for up to 500 sailors and marines and that duty includes being the first responders in the event of a fire.
The drill with the Bahrain Fire Brigade is the latest in a series of exercises designed to train the RG soldiers and ensure that procedures put in place work.
2nd Lt Callum Robertson, RG said: "We worked on inter-operability and improved communication links between the RG and the Bahrain firefighters. We were particularly impressed by the Bahrain Fire Brigade's professionalism and speed at which they responded."