Jun 15 - Local Playwright To Speak At UK University Conference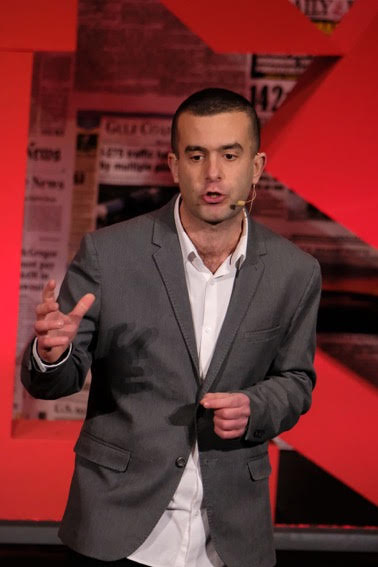 Gibraltarian playwright Julian Felice will this week be giving a talk at Borderline VI: Performing Across the Frontiers of Fear, an interdisciplinary conference organised by the Drama Research Group and the Centre for Interdisciplinary Research in Dance at De Montfort University in Leicester.
Titled 'Utrecht': Dramatising Britain's Tensest Frontier, Julian's talk will examine how the socio-politics of Gibraltar are explored in his play Utrecht, with particular emphasis on the situation at the frontier with Spain. The talk will be accompanied by a rehearsed reading of an extract of the play carried out by Drama students from the university. Julian's participation in the conference is sponsored by the University of Gibraltar.
The play looks at how the Treaty of Utrecht has impacted on the lives of Gibraltarians through three distinct storylines that jump in space and time. The first story follows the historical events that led to the signing of the Treaty, drawing attention to the document's anachronisms and to its architects' lack of foresight. A second storyline, set in modern day Gibraltar, shows an idealistic Chief Minister trying to convince the British Government to renounce the Treaty, while the final narrative follows the story of Chema, a disgruntled unemployed resident of La Linea who, exposed to anti-Gibraltarian rhetoric, develops a growing sense of grievance that eventually leads to violence. The play was performed at the 2015 Gibraltar Drama Festival and at that year's Duncan Rand Youth One-Act Play Festival, held in Rochester, Kent, where it came second in both. It was published in a collection of Julian's plays entitled Three Gibraltar Plays.
Scheduled for the 21st June, Borderlines VI is a one-day conference that will see the participation of speakers from a wide range of institutions, including, among others, Rose Bruford College, Roehampton University, East 15 Acting School and De Montfort University itself. The keynote speech for the conference will be delivered by Jen Harvie, Professor of Contemporary Theatre and Performance at Queen Mary University of London.
{fcomment}