Mar 25 - Government: Weekend Events And Achievements Have Shown "Gibraltar At Its Best"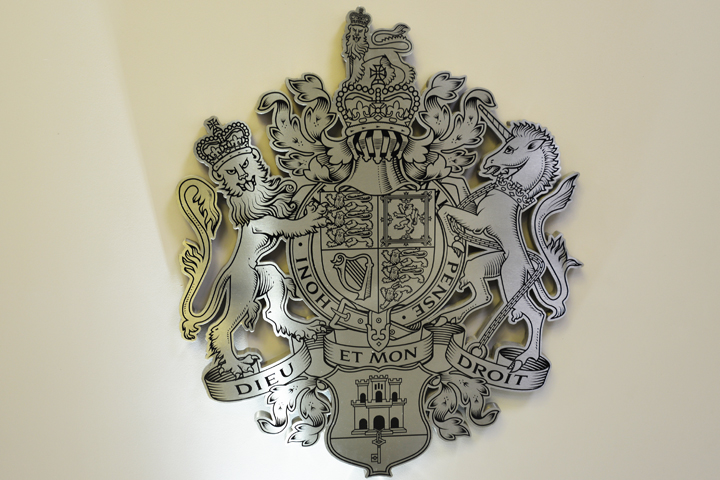 The Government has said that the last few days have shown "Gibraltar at its best" despite some pretty miserable weather.
A statement continued: "On Saturday, we hosted two or three thousand Irish football fans who were here for UEFA's Euro 2020 qualifying match. The stadium was full – indeed, the town was full – but there was a wonderful, friendly atmosphere amongst both the travelling and the local fans. The 0 – 1 result might have been slightly disappointing for the GFA but against an experienced international team containing several Premier League players, it was certainly no disgrace. The Irish media made the point that, despite having little experience of big international matches, the RGP and GDP handled the day brilliantly and, as a result, not a single football fan was charged with any offence.
"Ours sportswomen also excelled this weekend. Amanda Carreras won her ITF World Tennis Tour tournament in Le Havre and our national netball team, the Campions, travelled to Edinburgh where they lost 62-33 against Scotland who are ranked 9th in the world. Rather like the GFA's match, this performance against one of the world's best teams could hardly be seen as a disappointment.
"And, just as Victoria Stadium was packed with football fans, Ince's Hall was equally full of local drama lovers. At the Drama Festival's Gala Night, a packed audience enjoyed two very different plays. Rock Theatre's 'Bothered and Bewildered,' a study of Alzheimer's and Dementia, and 'Pop Star' presented by Bayside & Westside Drama Group were both of the highest standard with some outstanding individual performances. 'Bothered and Bewildered' won the prize for 'The Best Play' whilst Julian Felice won the prize for 'The Best Original Script' for 'PopStar.'
"On Sunday morning, our Special Olympics team, their coaches and managers were met by the Chief Minister as they returned from the World Games held in Abu Dhabi. Competing against over 7,000 other athletes the Gibraltarian athletes returned with 8 gold medals, 7 silvers and 3 bronze. What an excellent performance!
"Meanwhile, on both Saturday and Sunday evenings, the Corps of Drums of the Royal Gibraltar Regiment and the combined bands of the RG and the Irish Guards produced such brilliant shows that one journalist was heard to say that it was a 'pleasure and an honour to have been present.' Wynne Evans' magnificent tenor voice made the most of the wonderful acoustics in St Michael's Cave and the concert's special effects added both glitz and glamour to a very special fund-raising evening.
"International football, international netball, international tennis, the return of the Special Olympics team, a drama festival, a charity military band concert in a unique venue – which other town of a comparable size could offer nearly so much? And all this is before we have finished our new sporting facilities..."
Chief Minister Fabian Picardo said, 'Sometimes we need to remind ourselves how lucky we are to be in a community where so much is going on. We live in a place that supports athletes who have intellectual disabilities, in a place where our concerts raise money for charities and a place that can host thousands of football fans without there being any trouble. The weather might have been windy and cloudy but it was a certainly a weekend that showed Gibraltar at its best.'
{fcomment}