Apr 25 - Island Games Stamps Issued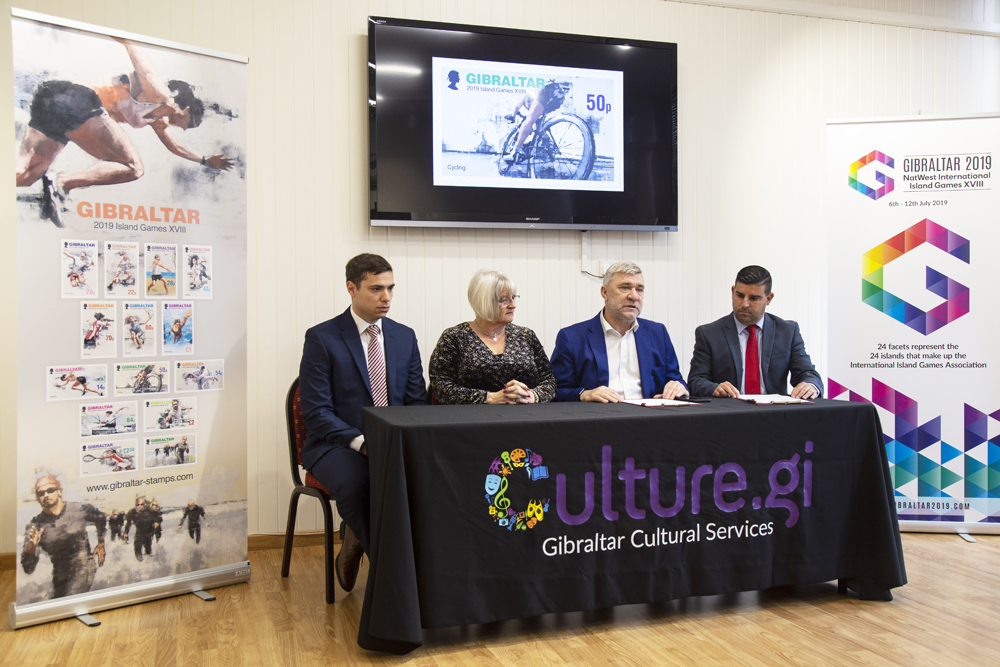 The Government and the Gibraltar Philatelic Bureau have issued a set of stamps to commemorate the Gibraltar 2019 NatWest International Island Games.
The Gibraltar 2019 NatWest International Island Games will be held from 6th to 12th July. The games were awarded to Gibraltar in Jersey back in 2015, and it will be the second time that the games are hosted on the Rock. Competition will centre around fourteen sports, with 2,200 athletes and officials involved in the event.
To commemorate the games, a set of fourteen stamps to depict each sport has been issued. The set was illustrated by local artist, Leslie Gaduzo, and designed by graphics artist, Stephen Perera. They were officially launched this morning at the John Mackintosh Hall by the Minister for Culture, Steven Linares.
The stamps and related philatelic products are available for purchase from the Philatelic Shop outside the Main Post Office, and online on www.gibraltar-stamps.com
Prices start from £3.37. The stamps will be sold to over fifty countries worldwide and will be marketed internationally reaching a stamp collector audience of over 20,000.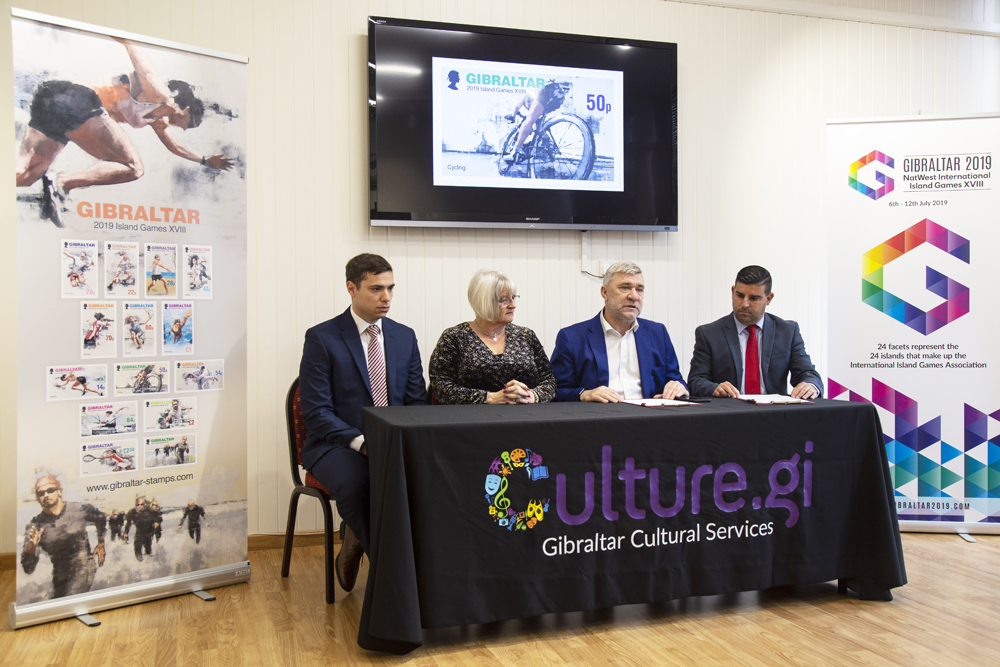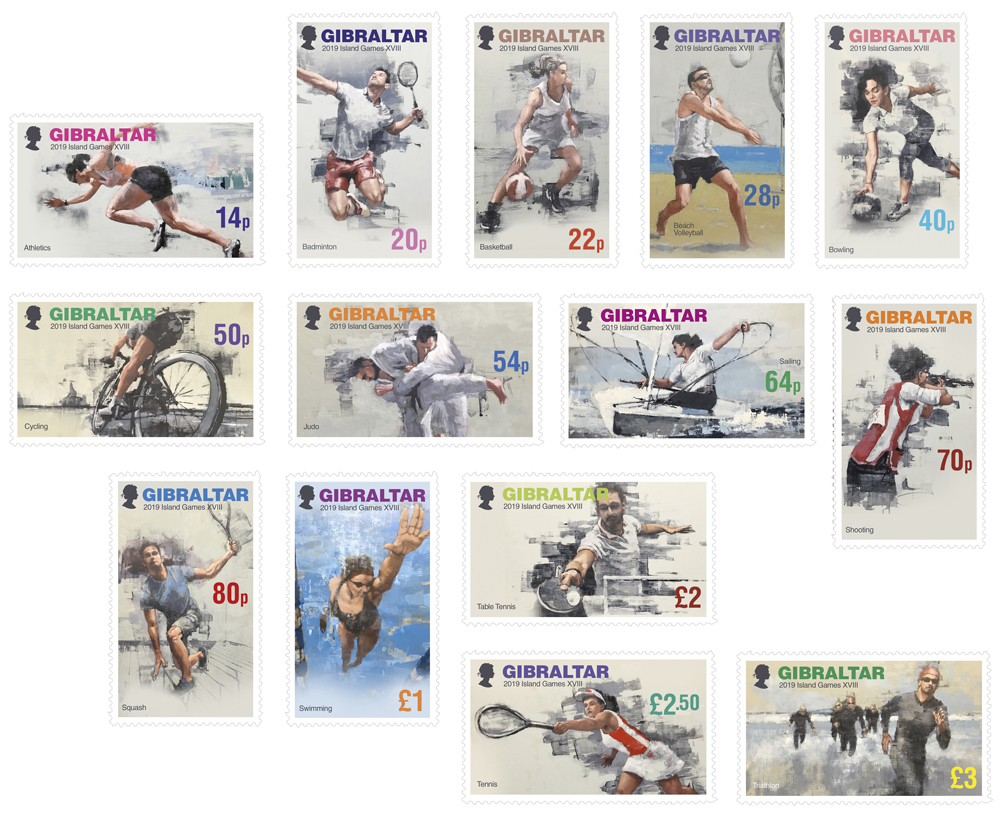 {fcomment}