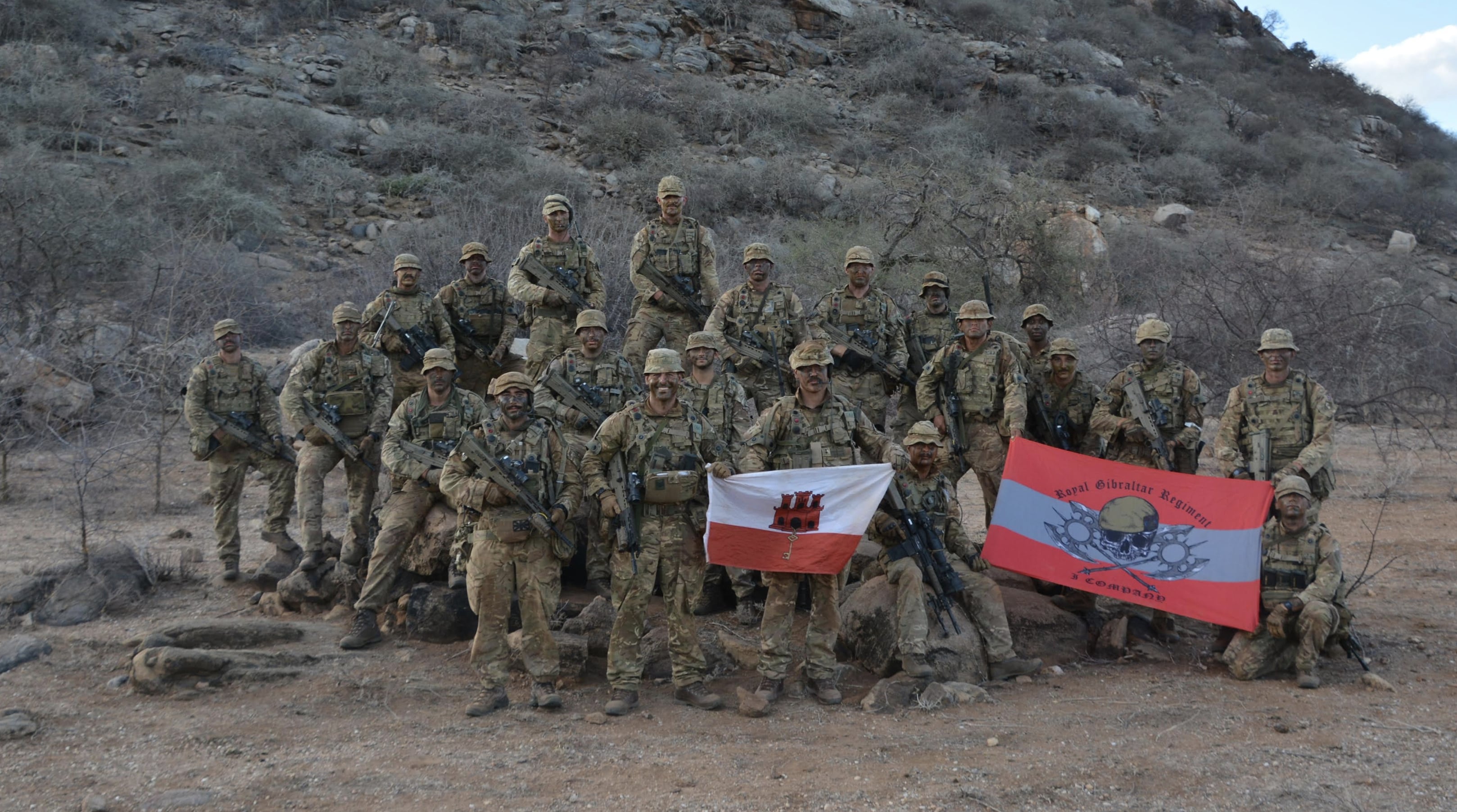 Royal Gibraltar Regiment's Deployment On Exercise Askari Storm
2 Platoon, I Company from the Royal Gibraltar Regiment (RG) were sent on a deployment to Kenya on Ex ASKARI STORM towards the end of 2022.  
A statement from British Forces Gibraltar follows below:
Whilst on deployment, 2 Platoon were directed to work with 1RIFLES in a Battle Group context.  They were integrated into C Company and were given the call sign 9 Platoon. Right from the  start, 9 Platoon were just another member of a much larger team and meshed seamlessly with  the rest of C Company and 1RIFLES. 
9 Platoon, C Company, consisted of an RG platoon with 3 attached Riflemen from 5RIFLES.  The Light Role infantry element of the 1RIFLES Battle Group consisted of 3 Companies  including C Company.  
Here the light role element spearheaded large scale manoeuvres and the RG learned about the  battle rhythm and tactics employed with this level of workforce. It was a great opportunity to see  the logistical, vehicle recovery and medical chains being tested throughout the exercise in real  time. 
Royal Gibraltar Regiment, I Company, Captain Thomas said: "One of the highlights that was  voiced from 9 Platoon was the final action on CALFEX which was a live, black, Company  assault on steep and difficult features in the region of Archers Post which is a settlement in  Kenya's Samburu County.  
The live mortars and machine guns firing, whilst the reconnaissance guided the Companies into  position before an arduous assault will be a memorable moment for all those involved." 
"It was an ideal platform to learn about bush tactics and practice some hard soldiering," he  continued, "It also provided an opportunity to show off the skills the RG continue to develop in  Gibraltar.  
From pre-deployment training, all the way through to the end of Ex ASKARI STORM, the RG  were welcomed with open arms by 1RIFLES which made the actual training more enjoyable."