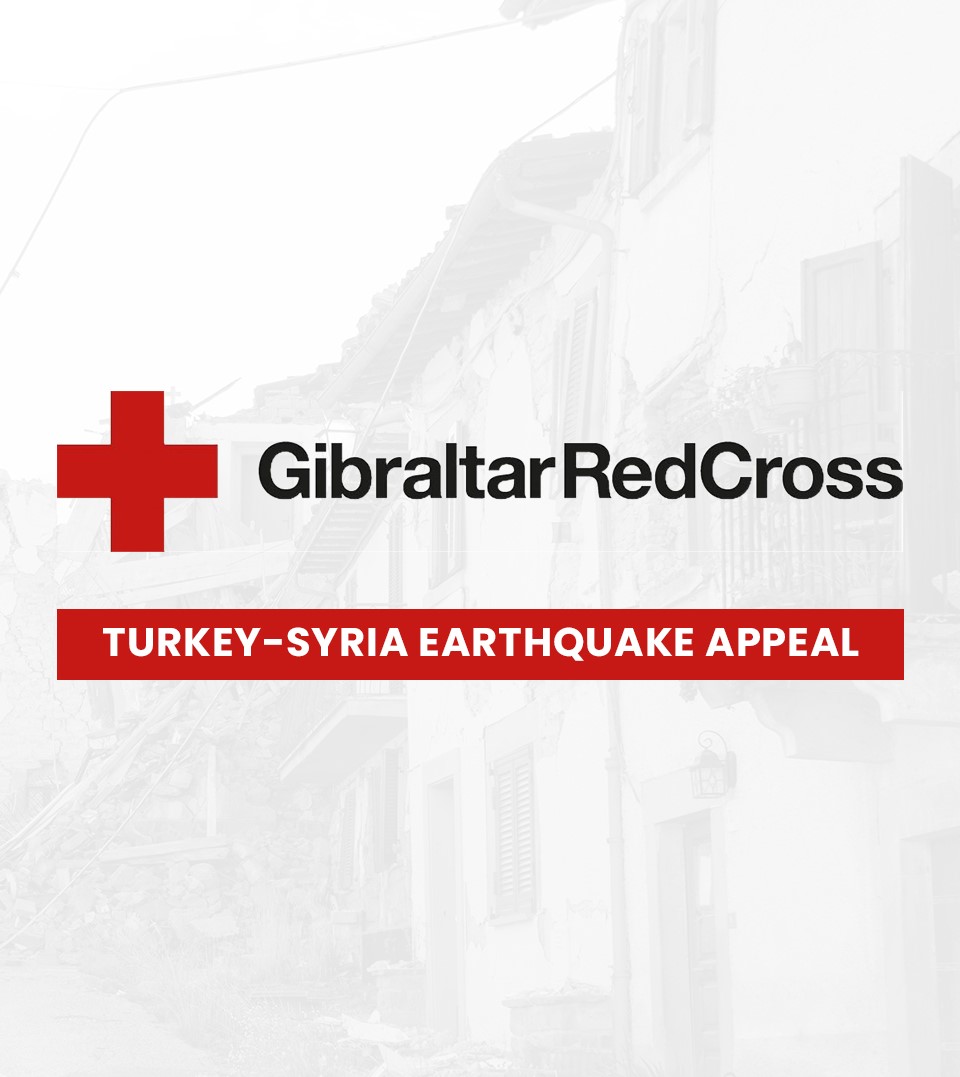 Gibraltar Red Cross Turkey-Syria Flag Day Raises Over £16,000
The Gibraltar Red Cross held a Flag Day on Weds 15th February which raised a total of £16,051.43.
A statement from the Gibraltar Red Cross follows below:
Shortly after disaster had struck in southern Turkey on the border of Syria, on the 5th February 2023  teams of humanitarian organisations and Governments around the world were all quick to respond  to requests for international assistance, deploying rescue teams and offering aid. To date more  than 50,000 people have lost their lives and organisations such as the Turkish Red Crescent and  members of the DEC (Disaster Emergency Committee) of which the British Red Cross is a member  continue to work tirelessly to help those in need. 
The Gibraltar Red Cross held a Flag Day on Weds 15th February 2023 where we collected funds out  in the local community at various locations on the Rock. As always the public were quick to respond  and their generosity was second to none. We raised a total of £16, 051.43 so our massive thanks to  absolutely everyone involved from our great team of volunteers, to the staff at Price Water House  Coopers who helped to count the money, and of course to every single person who donated on the  day. 
This takes the overall total raised in our Disaster Relief Fund to £132,770.21 again thank you to  everyone who has donated directly to the office, via their work place, online by bank transfer and  the corporate organisations who have all been so generous. 
Should you wish to donate, our appeal is ongoing and you can do so, by coming in person to our  offices, via post: Gibraltar Red Cross c/o The Convent, Main Street, Gibraltar, or online to the  following: 
Account Name: Gibraltar Red Cross Disaster Relief Fund 
Account Number: 01569002 
Sort Code: 60-83-14