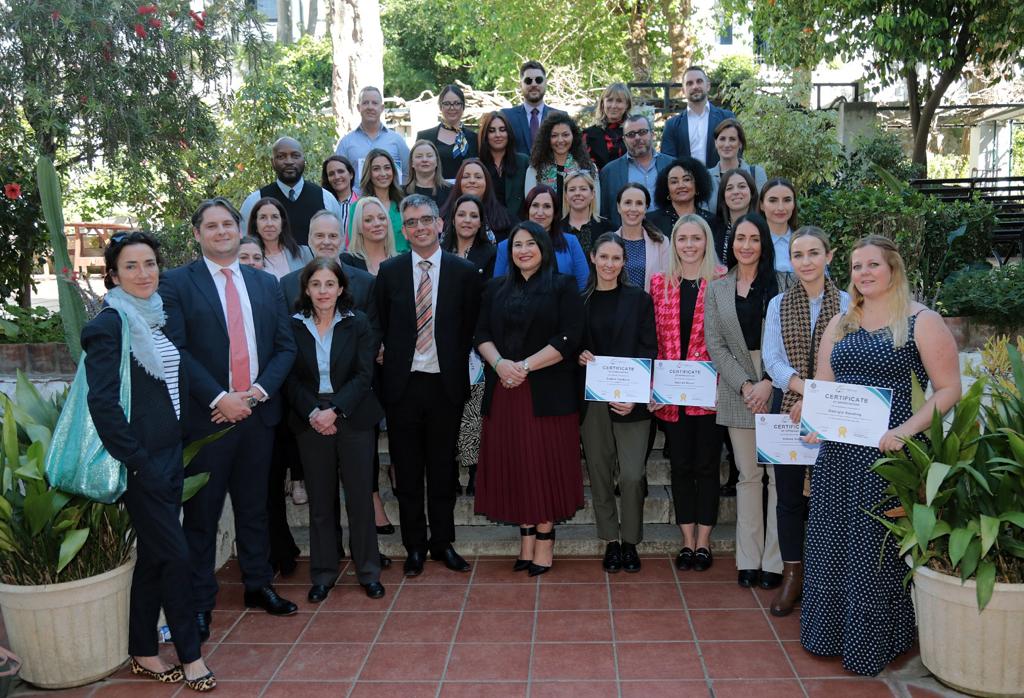 The Care Agency Celebrates International Social Work Month
The Care Agency celebrated International Social Work Month on 21st March 2023, with a number of events. 
A statement from the Care Agency follows below:
The day commenced with an academic seminar by Professor David Shemmings OBE, at the Eliotts Hotel, attended by all social workers and Care Agency counsellors. The Director for Services Safety and Standards, Angelo Cerisola, opened the event. Professor David Shemmings OBE, a renowned social work expert and researcher, delivered a thought-provoking keynote address. He highlighted the importance of respecting diversity in social work practice and emphasised the need for joint social action to address the complex issues faced by communities. Professor Shemmings also stressed the need for ongoing professional development to ensure that social workers are equipped with the skills and knowledge to provide the best possible support to their clients. 
The second event of the day brought together a diverse group of social work professionals alongside social health and care professionals, educators and Judges and members of the legal professions who gathered to recognise social work and to discuss this year's theme of 'Respecting diversity through joint social action' with a presentation from Professor Schemmings as the keynote speaker. 
The event was opened by Minister Samantha Sacramento who stood in for Minister Isola who is currently in the UK. The Minister was followed by an address by CEO of the Care Agency Carlos Banderas. 
Minister Sacramento praised the work undertaken by those in the Care Agency and thanked them for this noting that a lot of the work that they do is behind the scenes and all too often unnoticed despite the important differences that they make to the lives of many. 
The event was a fitting tribute to the dedication and hard work of social workers, who remain the unsung heroes of our society, all of whom where presented with a certificate of appreciation. The event provided a platform for social work professionals to come together, share their experiences, and explore ways to further strengthen their profession. The success of the event demonstrated the commitment of Gibraltar to support and celebrate the invaluable contributions of social workers. 
The CEO of the Care Agency, Carlos Banderas, said: "Respecting diversity and promoting joint social action are essential principles of social work practice.We need to work collaboratively across sectors to address the complex challenges faced by our communities, and social workers are at the forefront of this effort." 
The Hon Albert Isola Minister with responsibility for Social Services, said: "Social workers are the backbone of our community, working tirelessly to support the most vulnerable and marginalised members of our society. Their commitment and dedication to their serviced users are truly remarkable, and we must do everything we can to support them in their vital work."