Jan 29 - Heroes Welcome Launch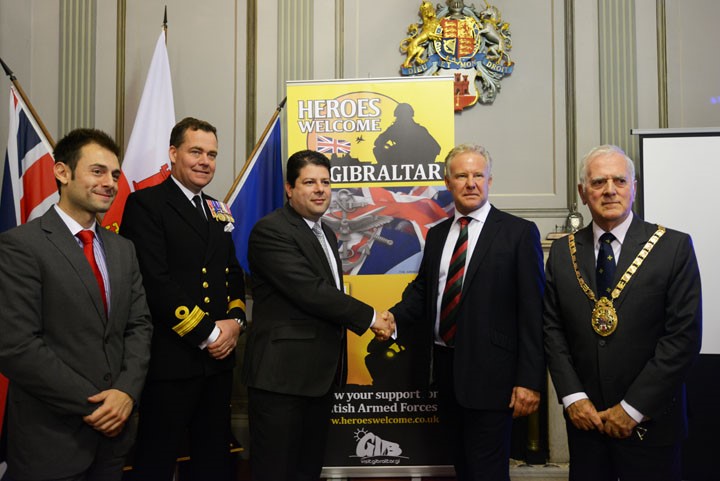 Earlier today Gibraltar launched a campaign to encourage businesses and organisations to show their support for armed forces personnel in a practical way. The scheme, 'Heroes Welcome' was launched in 2008 by Scarborough businessman, John Senior, a former TA officer, and it has now spread to many parts of the UK and overseas territories. It is a scheme which offers support and recognition to the men and women who put their lives at risk and to whom we all owe so much.
The Chief Minister, the Mayor and Commander British Forces joined John Senior to launch Gibraltar's 'Heroes Welcome' campaign at City Hall. 
Local establishments will then be encouraged to support the scheme offering a warm welcome to serving or former personnel and by displaying stickers in their windows.
Other guests at the event included Miss Gibraltar 2012 Jessica Baldacchino and Miss World 2009 Kaiane Aldorino.
Photos by Bianca Yeo