Jan 29 - Meet and Talk Forum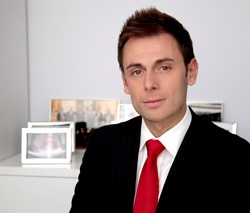 Her Majesty's Government of Gibraltar is pleased to note the success of the Meet & Talk Forum organised by the Bland Group and the Meet & Talk Forum team.
The Forum has brought together top agencies and meeting planners from the UK and Europe specialising primarily in the meetings, incentive, conference and exhibitions market. The Forum has helped to highlight the  excellent products and services available in Gibraltar for this market.
The Gibraltar Tourist Board sponsored a welcome reception for those attending the forum on the eve of the opening day. The reception was attended by the Hon Neil Costa MP, Minister for Tourism, Commercial Affairs, Public Transport and the Port and the Hon John Cortes MP, Minister for Health and the Environment.
During his address at the welcome reception Minister Costa highlighted the need to work closely with the private sector to see initiatives such as the forum take place. He also re-iterated the Government's commitment to the tourism industry as reflected in the capital investment to date on Gibraltar's tourist sites and his continuing work, along with the Gibraltar Tourist Board, to make tourism the principal engine of economic growth.
Minister Costa thanked the teams from Blands and the Meet & Talk Forum for the initiative and warmly welcomed all those attending the event. He encouraged all to return to Gibraltar in the future and to introduce of one of the most unique destinations in the Mediterranean to their customers and business partners. Commenting on the Forum Minister Costa said, "This example of collaboration between the Government and the private sector neatly complements our emphasis this year in our marketing drive within the meetings, conferences and incentive travel sector. We have no doubt that Gibraltar can attract more business in this field and we look forward to this happening."