Mar 01 - Gibraltar Heritage Journal No.19 Now Available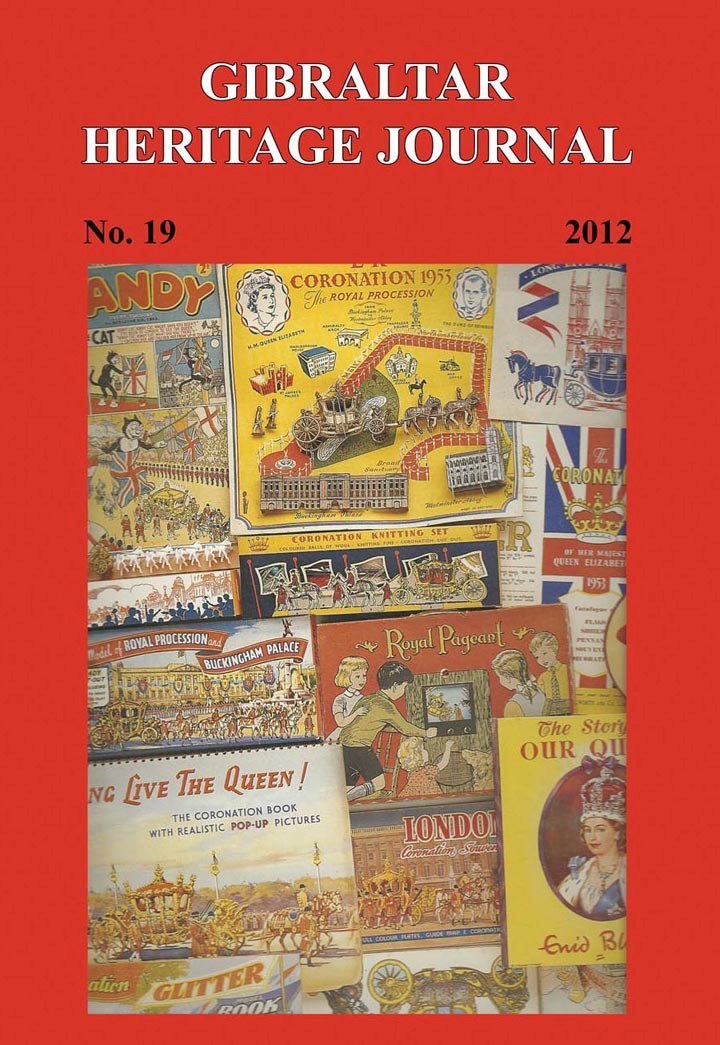 The much anticipated Gibraltar Heritage Journal No19 is now available for sale.
This edition of the Journal contains articles on A Gibraltar Diary of the Falklands War, by Michael Sanchez; Memories and Memorabilia from the 1950s and 1960s, by Malcolm Beanland; Gibraltar's Religious and Other Traditions, by Manolo Galliano; The Devil's Tower, by Freddie Gomez; The Victoria Cross, Gibraltar and the Royal Lodge of Friendship No.278, by Keith Sheriff; William Henry Bartlett: Smugglers, Spaniards and Moors, by Neville Chipulina. There is also a notes and queries section with reminiscences from the 1954 Royal visit, the refitting of the Uganda, the building of the Alameda Housing Estate and the Yangtse Incident, as well as an updated Gibraltar Bookshelf and Cumulative index.
The Gibraltar Heritage Journal, was founded in 1993 as a way of publishing original research articles on Gibraltar, as well as a place to record and publish family histories, recollections and personal stories which may otherwise be lost with the passage of time.
This year's journal once again brings together a variety of enjoyable articles on a wide range of subjects. A 'must have' edition for any Gibraltar themed bookshelf.
The Gibraltar Hertiage Trust sends its thanks as always to the Editorial team, led by Dr Jennifer Ballantine Perera and also to the Trust's corporate sponsors whose support makes the publication of the journal possible.
Journals are available at £7 from local bookshops. Trust members can get their discounted copy on presentation of their membership card from the Trust shop, 13 John Mackintosh Square.