Mar 05 - Gibraltar Spring Festival Competitions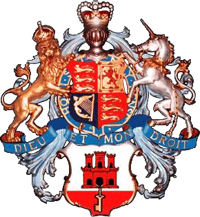 As part of the Gibraltar Spring Festival, the Ministry for Culture are hosting a series of competitions. The annual logo competition is open to persons of all ages, with the deadline for entries on Friday 15th March.
Individuals may submit up to two original works. Entries must be submitted on A4 paper or card, indicating whether the orientation is 'portrait' or 'landscape'. Logos should be simple in design and suitable for printing on posters, flyers, tickets or other promotional material and must contain the wording: 'GIBRALTAR SPRING FESTIVAL 2013'
The prize for the winning entry is £300.
The Short Story competition is open to all both Gibraltarians and residents of Gibraltar who may submit one piece of work, in any subject.
There will be four categories as follows:
A. School Years 4 to 7 (250 – 350 words)
B. School Years 8 to 11 (450 – 550 words)
C. School Years 12 to 13 (500 – 1000 words)
D. Adults (must not exceed 1000 words)
The winning entries will be printed in the Gibraltar Chronicle. The overall winner will receive the Ministry of Culture prize of £300 and a trophy. Additionally, each category will receive a £50 voucher and a pen kindly donated by the Gibraltar Chronicle, plus a trophy from the Ministry of Culture.
For any entry forms or any information please contact the Gibraltar Culture and Heritage Agency at 310 Main Street, Gibraltar; Telephone: 200 48063 or e-mail: This email address is being protected from spambots. You need JavaScript enabled to view it.
The Spring Festival Art Competition is open to all residents and Gibraltarians aged over 16. A maximum of two paintings and two sculptures may be submitted by each artist. Works must be original and not previously entered competitively, except for entries submitted in the Agency's art competition for Young Artists. Entries will be exhibited at the John Mackintosh Hall, from the 23rd May to the 7th June 2013.
Prizes to be awarded are: £2,000 for the first prize, £1000 for the second prize, £750 for the third prise and £750 to the winner of the Alwani Foundation Award for the Best Gibraltar Theme.
All the artworks above will become property of the Ministry of Culture Entry forms and full conditions are available from:
The Fine Arts Gallery, Casemates
John Mackintosh Hall, 308 Main Street
Gibraltar Culture & Heritage Agency, 310 Main Street
E-mail:

This email address is being protected from spambots. You need JavaScript enabled to view it.


Entries may be handed in at the John Mackintosh Hall, as from Monday 6th May 2013 between 1pm and 6pm. 
Closing date for receipt of entries is Friday 10th May 2013.