Mar 15 - Commonwealth Park Work Continues – Line Wall Road Steps to be Demolished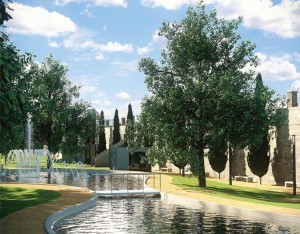 As part of the on-going works being done at the Commonwealth Park site, works to demolish the existing steps that lead down to the Parade from Like Wall Road will be carried out on Saturday 16th March from 8am to 8pm. During these times, there will be no pedestrian access through this location.
Temporary information signs will be in place informing the public about the works and of alternative access routes through the area.
As part of these works, the existing steps will be replaced by a temporary structure in order to continue providing pedestrian access through the area until such time as the permanent arrangement is completed.