Mar 27 - Gibraltar Port Supports Green Scheme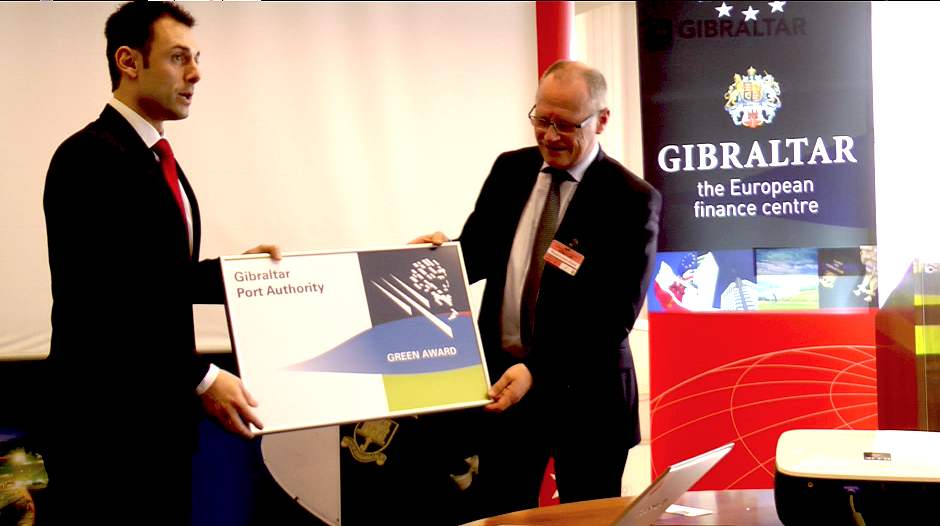 This afternoon Minister with responsibility for the Port, Neil Costa was presented with a plaque certifying the Port of Gibraltar as a Green Award compliant port.
The scheme, a global, independent, non-for-profit quality assurance organisation follows an explicit set of rules that include quality, safety and environmental protection; they also focus on the human element of ships. As part of the scheme, the port will award sustainable ships certified by the Green Award with a 5% reduction in tonnage dues as from the 1st April.
Before presenting the plaque, Managing Director of the Green Award Scheme, Jan Fransen gave a presentation on the scheme to both Minister Costa and Cortes, as well as Captain of the Port Roy Stanbrook and a number of members of the Port Board.
Mr. Fransen insisted that there are no specific requirements for Ports to fall under the Green Scheme, but an element of incentive is important. He also noted that Gibraltar's bunkering standards followed those of Singapore and would be used by the scheme, as a guideline for others.