May 08 - Dolphins Youth Club Refurbish Nun's Well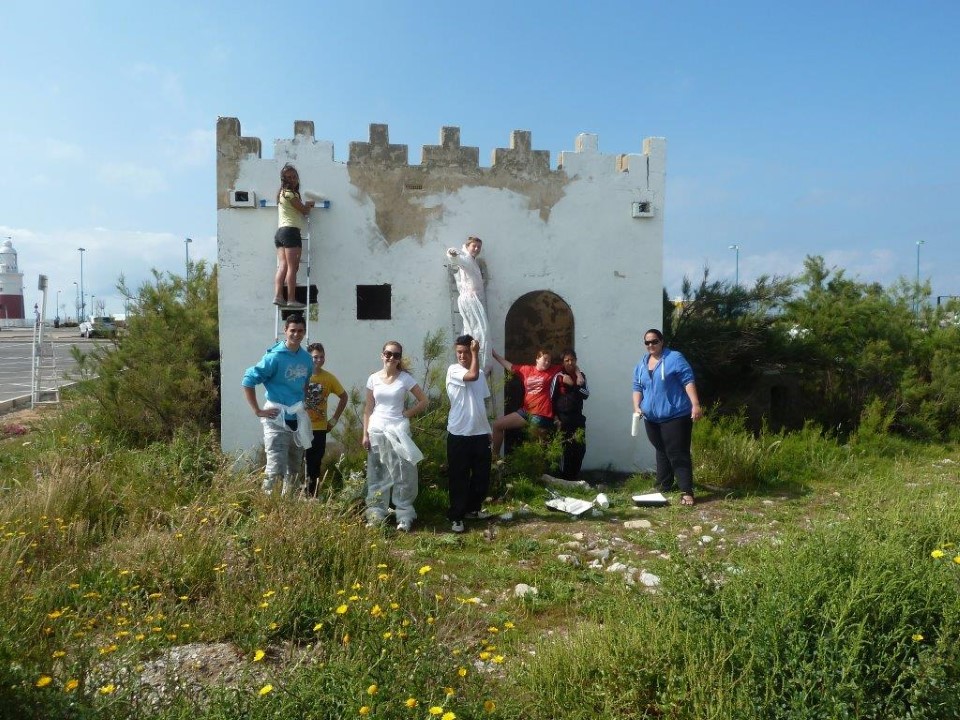 A group of members from Dolphins Youth Club spent Saturday morning helping paint Nun's Well alongside other members from the community which also included the Explorer Scouts. The event was organised by Tommy Finlayson of the 'Wake Up Gibraltar Group' who had previously obtained the go ahead for the event via the Volunteer Projects Coordination meetings with the Heritage Department (Museum), the Gibraltar Heritage Trust and GONHS. The youth club had previously worked alongside Tommy in last year's 'Clean Up The World' event at the Northern Defences.
The idea was proposed to the members who were keen to get involved in a community event and put on their overalls to help give the historic site a facelift. Due to the good response from the community the site had been given a whitewash by midday. It must be noted that the paint and some materials were provided by the Gibraltar Heritage Trust.
More trips are being planned for the near future for the benefit of these as well as other young people.