May 09 - C17s in Gibraltar for routine operations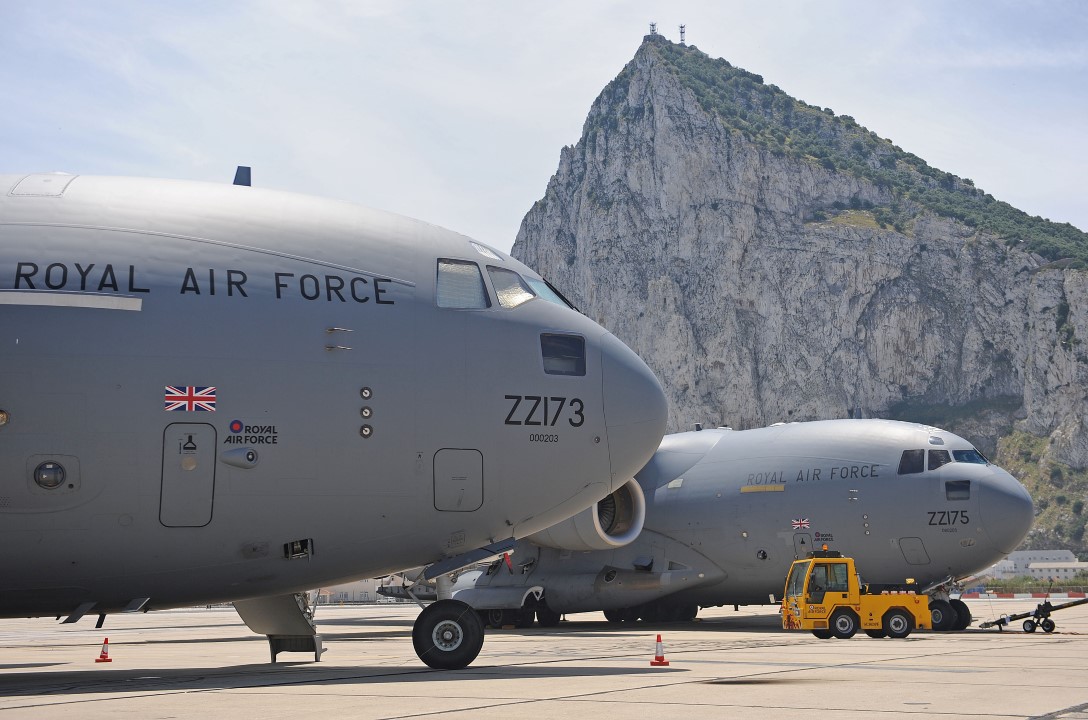 A picture sent through by the MOD of two RAF C17s currently in Gibraltar on Routine Operations. 
C17s have been in production since 1991 and are currently used by the RAF, the United States Air Force as well as the Royal Australian and Canadian Air Force.
In May 2000, a deal was brokered for the RAF to lease 4 C17s at a cost of £100m per year. In 2001 they were delivered and put in to action.