May 09 External Refurbishment Of Kingsway House, Alameda Estate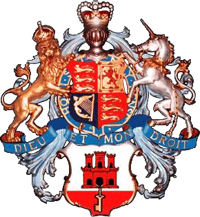 H.M. Government of Gibraltar is pleased to announce the commencement of the external refurbishment of Kingsway House as part of the refurbishment programme of Alameda Estate.
The works will consists of minor repairs to the external building fabric, the rerendering and waterproofing of the external elevation and the replacement of the waterproofing covering to the roof terraces which will eliminate the current problems of water penetration being experienced by some tenants.
These works, which will take approximately 12 months to complete, together with the upgrading of the lifts, currently in progress, which aim to be completed by mid-June 2013, will provide a much-improved environment to the tenants and a much needed facelift to the building façade ensuring that no waterproofing problems arises in the future.
The Minister with responsibility for Housing, the Hon Paul Balban commented; "As technical and tenant reports have indicated, Kingsway House is the most affected by water penetration and as per our commitment to the tenants of Alameda Estate we will be starting the much need and anticipated refurbishment of Kingsway House, on site, on 14th May 2013. "