May 24 - Gibraltar Defence Police 75th Anniversary on Sunday 2nd June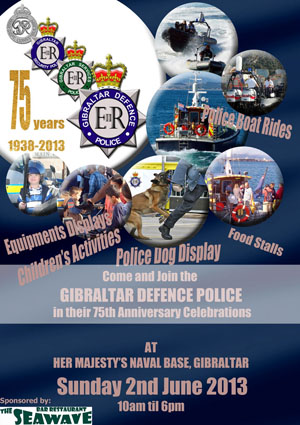 An Open Day to celebrate the 75th Anniversary of the Gibraltar Defence Police will be held at the Naval Base on Sunday 2nd June.
Among the activities will be equipment and Police dog displays and Police boat rides. There will also be a food stall. The celebrations start at 10am and continue until 6pm.