Jul 19 - Commonwealth Park Details Unveiled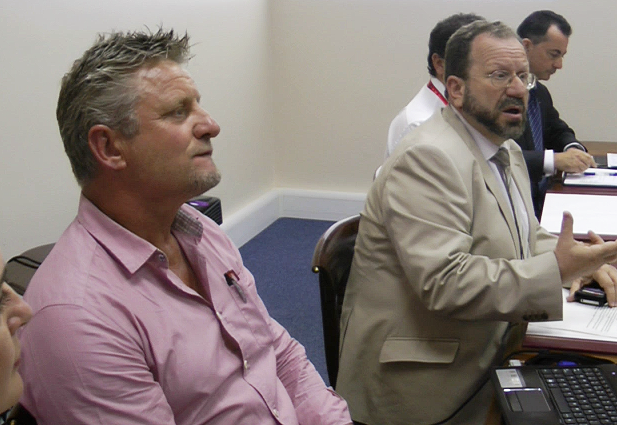 Further details of the Government's Commonwealth Park project were released this afternoon. Minister John Cortes together with Mark Gregory the Managing Director of Landform Consultants, conducted a presentation outlining the main features of the park which is set to be completed by the end of March next year.
Mr Gregory, who has been working at the forefront of landscape design and build for the past thirty years, said it would be a cutting edge project which would also incorporate the traditional values of a British park with a Mediterranean feel. He also explained that the park would be environmentally innovative with rain water being harvested and stored and soil being manufactured locally. There will also be an area to display works of art and a pop up stage.