Jul 25 - Mayor's Tenure Extended as Parliament Passes Motion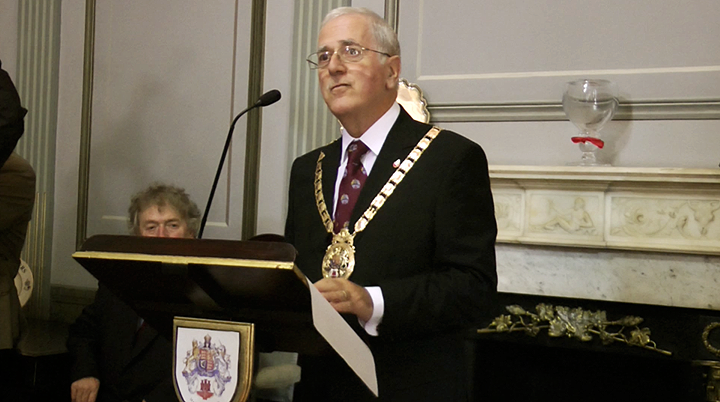 During this morning's Parliament session, a motion was passed to extend the Mayor's tenure to the end of the financial year. The motion was supported by both sides of the house, with the Chief Minister noting that there was no question that current Mayor Tony Lima had done anything other than a perfect job as mayor, as others have done before him.
He added that the former system has created an in-balance in the way the finances work. The Mayoral year is now set to run with the financial year and a new mayor will be appointed by Parliament with affect from 1st April at the beginning of the next financial year. Mr. Picardo explained that it this was an administrative act that also reflected how well Mr. Lima has done during his time in his post.
Opposition member Edwin Reyes stated that Mr. Lima had proved a great ambassador for Gibraltar. The GSD wholeheartedly supported the motion. Mr. Reyes insisted that Mayor Tony Lima was a man of great talents. He thanked him for his service and wished him well. He added, 'from this side of the house we give him total support.'