Sep 12 - Russian Missile Cruiser Passes Through Gibraltar Strait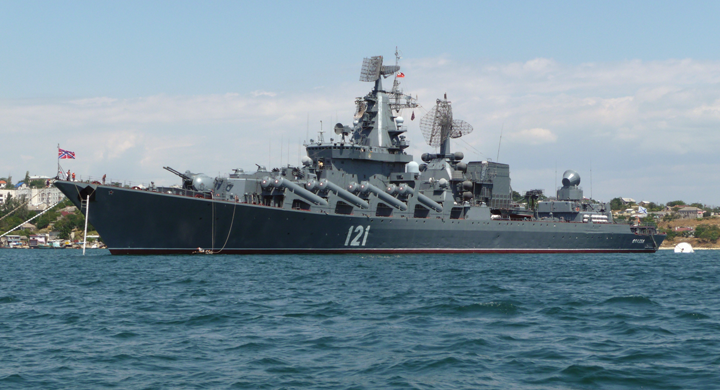 Reports from the Russian Navy have have stated that the force's Moskva missile cruiser this week passed through the Strait of Gibraltar on its way to the eastern Mediterranean to assume command of the Russian naval force.
The vessel, which has aptly been named a 'carrier killer' by NATO passed through the Strait this Tuesday. The Russian Navy unit, which is currently stationed on-board the Admiral Pantaleyev will be relocated to the Moskva upon its arrival on September 15th.
Rt.com reports that the vessel was launched in 1979 and is designed to be carrier-killers. The ship is equipped with 16 anti-ship missiles. The Ministry of Defence in Russia have claimed that the ships are carrying out a stage by stage rotation and are supporting ships of the standing naval force in the Mediterranean.
Photo courtesy of Wikipedia