Mar 08 - GBC Sports Awards – The Results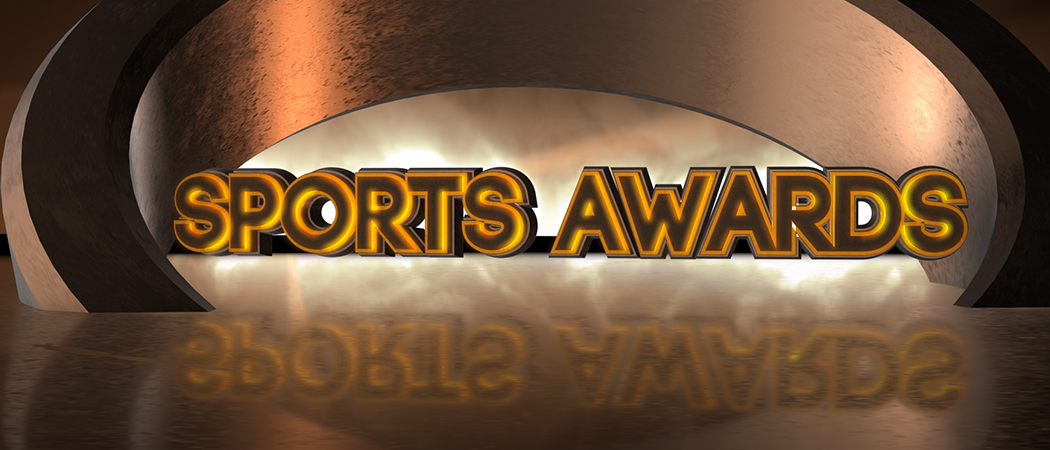 GBC has announced the winners of its Sports Awards, celebrating sporting achievement in 2016. The results were revealed at the GBC Sports Awards ceremony, broadcast live from Bruno's Restaurant at Ocean Village last night. Over 175 guests including the Chief Minister, members of Parliament and representatives of local sports associations attended the event.
The results in each category are as follows:
GBC SENIOR SPORTS INDIVIDUAL OF THE YEAR
Trophy presented by Chief Minister, Fabian Picardo
Winner: Joelle Moreno. Joelle's unique ability and versatility has seen her become a key member of her respective netball, basketball and football teams.
Runner up: Lee Casciaro. The 35 year old continues to lead the line for club and country with pride. His match-winning goal against Celtic in the Champions League Qualifiers will no doubt live long in our memories.
GBC JUNIOR SPORTS INDIVIDUAL OF THE YEAR
Trophy presented by GBC Chief Executive Officer, Gerard Teuma
Winner: Sebastian Desoisa. Seb's not only put Golf on the local sporting map, but he's taken the Andalucian Circuit by storm, finishing top in his age group, and second in the European Championships.
Runner up: Jonathan Bear. Jonathan's earned himself a brilliant reputation in the local pool scene. Alongside his Irish partner Anthony McAleer the pair became U15 World Pool doubles Champions, at the recent World Championships in Ireland.
GBC SENIOR TEAM OF THE YEAR
Trophy presented by GSLA Chief Executive Officer, Regan Lima
Winner: Gibraltar Rugby National Team. A solid year with a string of impressive results both at home and away from the Rock has been the backbone of their success.
Runner up: Lincoln Red Imps. Previous winners, Lincoln's dominance spans over a decade now and 2016 was particularly memorable, after their European exploits.
GBC JUNIOR TEAM OF THE YEAR
Trophy presented by Stephen Whatley (GBC Junior Sports Individual Winner 2013)
Winner: Netball U17 National Squad. The team were crowned champions at the Netball Europe's Challenge section in March, which were held in Gibraltar after beating the Republic of Ireland, Malta and Switzerland.
Runner up: Calpe Rowing Team. Calpe Rowing pair of Jake Moreno and Jack Prior - Rowing continues to flourish with yet another great performance at the British Championships. This time Jake and Jack brought home silver in the double scull event.
Special Achievement
Trophies presented by Chris Walker and John Shephard Jnr
Awarded to Nathan Payas and Gary Evans for their outstanding Sporting achievements in aid of charity. Nathan successfully swam the English Channel, the Strait of Gibraltar and a double "Round the Rock".
Gary placed 27th in the Marathon des Sables.
Lifetime Achievement
Trophy presented by Minister for Sport, Steven Linares
Awarded to Freddie Chappory in recognition of a lifetime of service to Athletics, and his efforts, which were instrumental in Gibraltar being accepted into the Island Games.
VOTING
The GBC Sports Awards panel this year comprised GBC Sports Co-ordinator John Shephard Jnr, and GBC Sports Reporters Robin Sheppard-Capurro, Melanie Guiliano and Jose Mari Ruiz, the Gibraltar Chronicle's Stephen Ignacio, the President of the Gibraltar Island Games Association Linda Alvarez, GibSport's Tony Avellano, and the General Secretary of the Gibraltar Commonwealth Games Association Joe Schembri. The panel's decision has accounted for 50% of the total result.
The remaining 50% has been determined via a public telephone vote. Premium Line telephone voting numbers kindly provided by Gibtelecom, with calls charged at 50 pence each.
A points system has been used to rank nominees in both the panel and public vote. In the event of a tie, the nominee finishing highest in the panel vote has been declared the winner.
THANKS 
Bruno's Restaurant for hosting the GBC Sports Awards a 7th consecutive time.
Selina Limited for providing specially-commissioned trophies.
Gibtelecom for donating all proceeds from the telephone voting to the GBC Open Day Charitable Trust. A total of 3,284 votes were registered, amounting to a donation of £1,642.
COMMENT FROM THE GBC SPORTS TEAM
"The GBC Sports team congratulates all of this year's nominees, and particularly the award winners on making 2016 such a memorable year for local sport. The support the GBC Sports Awards receive from the sporting community is exceptional, and has been pivotal in the event's remarkable growth since its reintroduction in 2010. We would also like to thank the general public for voting in such vast numbers, and Gibtelecom for their extremely generous donation to the GBC Open Day."