Jun 16 - Leo FC Signs On Catanha As First Team Manager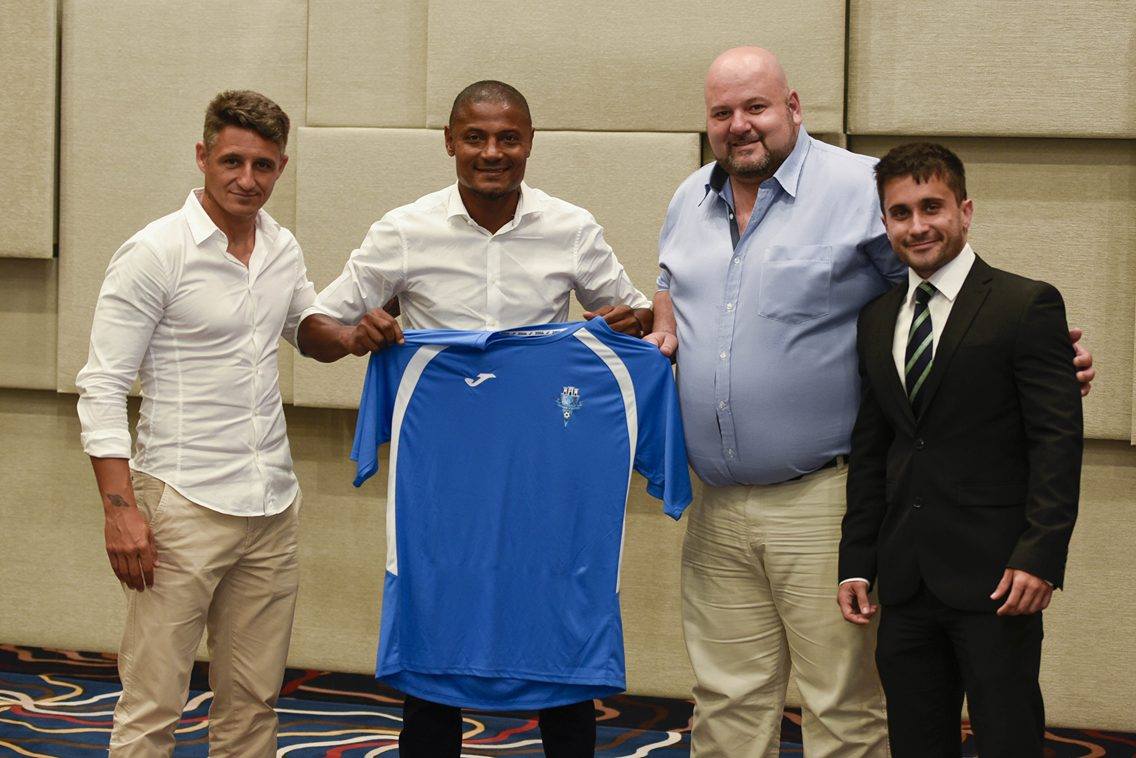 Leo FC introduced the new vision and strategy for the upcoming season while also revealing their new team manager, Catanha, at a press conference held at the Sunborn yesterday afternoon.
The Brazil-born striker, Henrique Guedes Da Silva, who is known as Catanha, and has played internationally for Spain three times, says he is grateful for the opportunity and is looking forward to the next phase in his career.
In a statement made to the press, the second division club's spokesman said: "This new and exciting project is based on professionalising the internal infrastructure of the club and to establish solid patterns that allow us to work with maximum organisation in all the areas.
"Our main objective this season is to gain promotion to the Premier Division and no one better to guide us there than a top professional with the quality and the experience that Catanha brings to the table. We have no doubt that with Catanha as First Team manager, we have laid the foundations to improve the sporting infrastructure of the club and we are looking forward to learning from this great individual."
The project will be spearheaded by Director Dani Herrera, with the support from Chairman Karl Alecio, and the signing on was completed with the help of Nicholas Gomez from Charles Gomez & Co.
{fcomment}