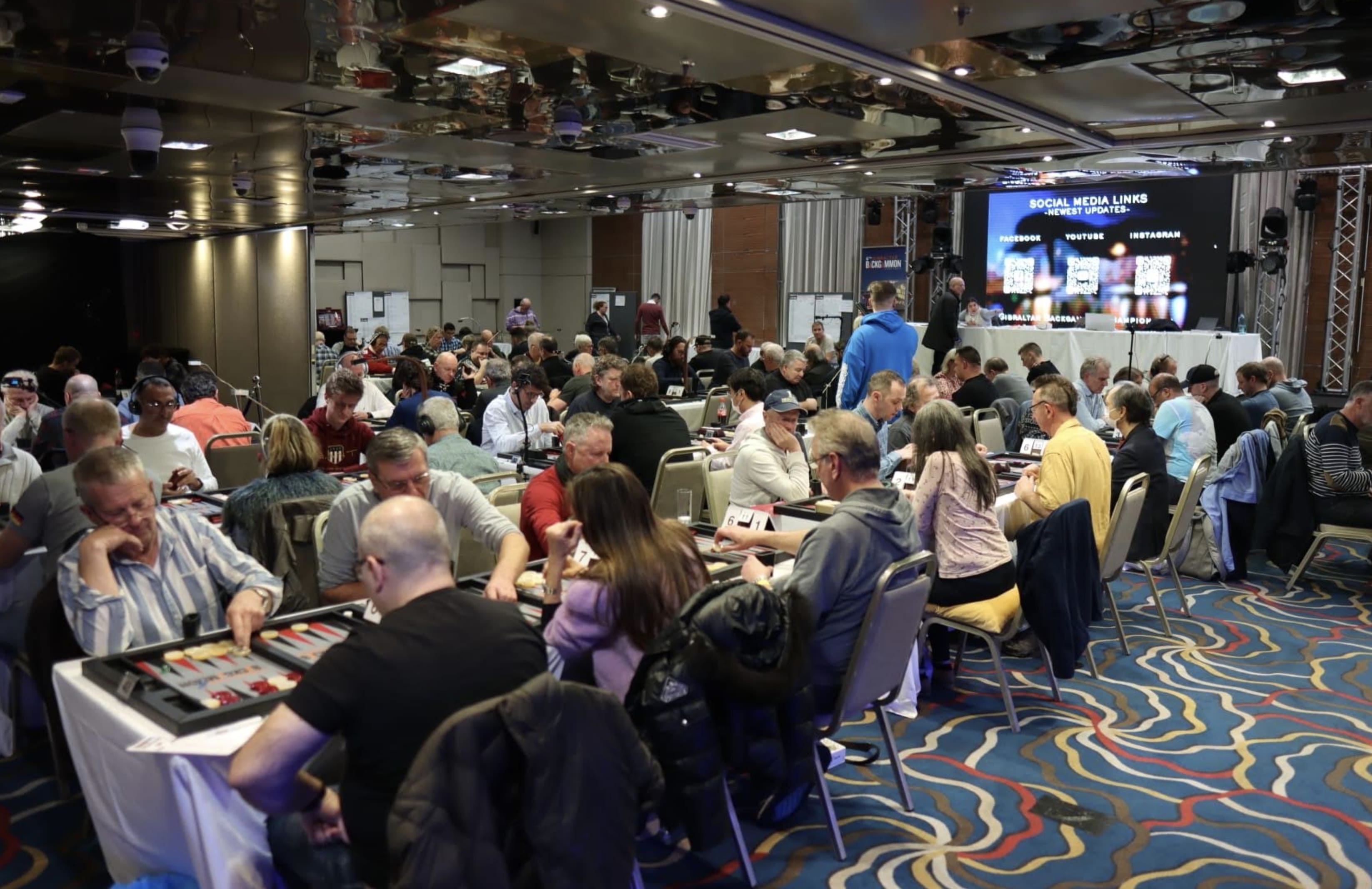 Gibraltar Backgammon Championship
The 6th Gibraltar Backgammon Championship was held at the Sunborn Hotel from Thursday 2nd February 2023 to Sunday 5th February 2023.
A statement follows below:
The event attracted 148 players from 26 countries. Participants came to Gibraltar from as far as Japan and California specially for this event. There was also a significant local presence with 19 players from Gibraltar.
The winner in the Masters category and 6th Gibraltar Backgammon Champion was Geoff Hall from the UK beating Mark Ferrin from the USA in the final. 
Notable local achievements were by Marcelle Licudi who was fourth out of 57 players in the Intermediate category and Manolo Britto who won the consolation competition also in the Intermediate category. The Mario Fabbri cup for the best player from Gibraltar was awarded to David Frier who reached the last 16 out of 91 players in the Masters category.
The event was expertly run by Arda Findikoglu as tournament director. Mr Findikoglu acts as tournament director in some of the biggest backgammon competitions in the world including the world championship held in Monaco each year 
Gilbert Licudi of LF Promotions, organisers of the competition, said:
"After a three-year pause due to Covid, we were delighted to host once again this prestigious backgammon championship. We were able to attract to Gibraltar some of the best backgammon players in the world who enjoyed exhilarating backgammon over four days.. Total prize money awarded in the event exceeded £105,000. This makes the Gibraltar Backgammon Championship one of the major events in world backgammon."
The Minister for Sport, Steven Linares said: 
"The Backgammon Championship has been a great success with many participants from all over the world. It is an example of event led tourism which continues to be the Government's policy. I am extremely pleased that our Government will continue to support this type of events which bring numerous benefits to our economy."