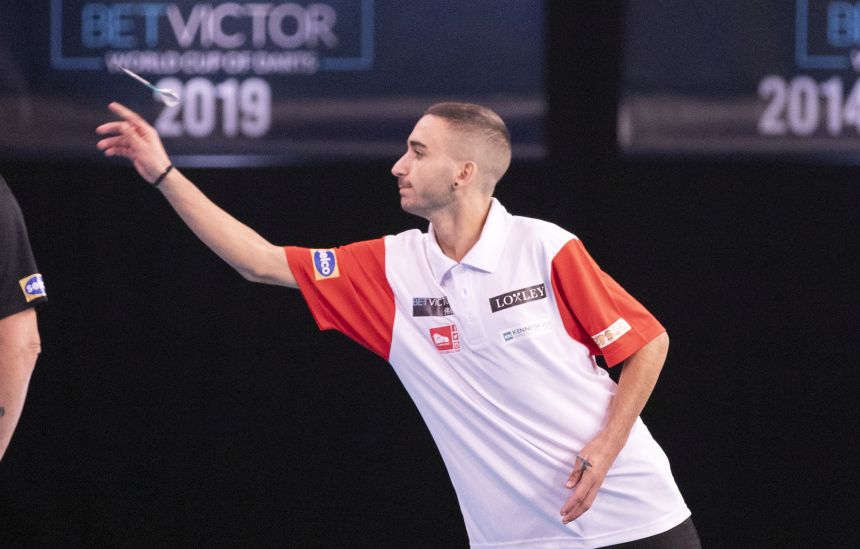 Justin Hewitt Reaches Semi-Finals At PDC Development Tour
The Gibraltar Darts Association has congratulated Justin Hewitt following his performance at the PDC Development Tour.
A statement from the Gibraltar Darts Association follows below:
Impressive performance by Justin Hewitt at the Professional Darts Corporation (PDC) Development Tour Events 6 and 7 this passed weekend, reaching the semi-finals and quarter-finals respectively, while playing at a very high standard. He narrowly missed the double 12 for a perfect 9-darter and threw seven perfect darts in another leg, including 10 and 11 dart finishes. Hewitt has made history in Gibraltar darts by reaching the semi-finals and quarter-finals in two consecutive PDC Development Tour events.
Craig Galliano also had two good runs in two of the events, reaching the last 16 and last 32 respectively.