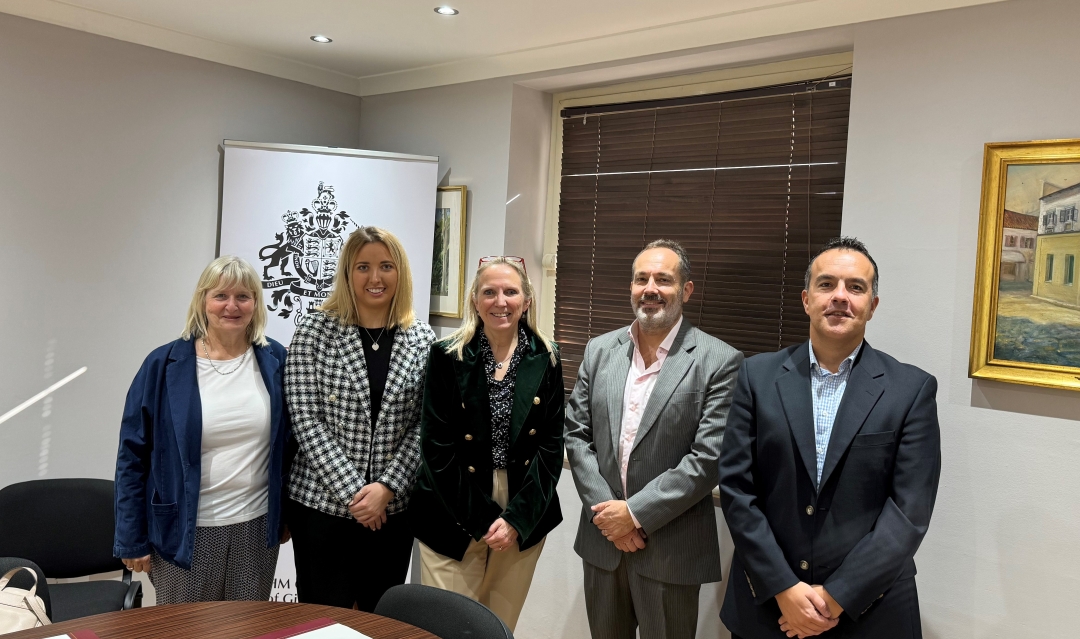 Minister for Sport Reaffirms Commitment for the Netball World Youth Cup 2025
The Netball World Youth Cup (NWYC) will be hosted by Gibraltar in 2025. Preparations are progressing well with the Local Organising Committee meeting for the first time this week. In addition, the NWYC 2025 Executive Board has been meeting regularly over the last six months discussing matters from a strategic standpoint to ensure that the Committee can work effectively and efficiently. 
The Minister for Sport, Leslie Bruzon, met with the Committee this week to find out more about the event. He also hosted a quick visit from CEO of World Netball Clare Briegal and Technical Delegate for the NWYC 2025 Megan Fey who visited to Gibraltar to assess progress and offer assistance where required. 
Mr Bruzon, said: "The meeting provided me with a fantastic insight into the NWYC 2025 and to help me grasp just how important and prestigious it is; a real honour for Gibraltar in general and specifically for the Gibraltar Netball Association. I also had the pleasure of meeting both Clare Briegal and Megan Fey from World Netball and reaffirmed His Majesty's Government of Gibraltar's full commitment to the event. Exciting times ahead and a massive thanks for all those at the GNA, the Local Organising Committee and the Executive Board for their continued hard work and contributions."